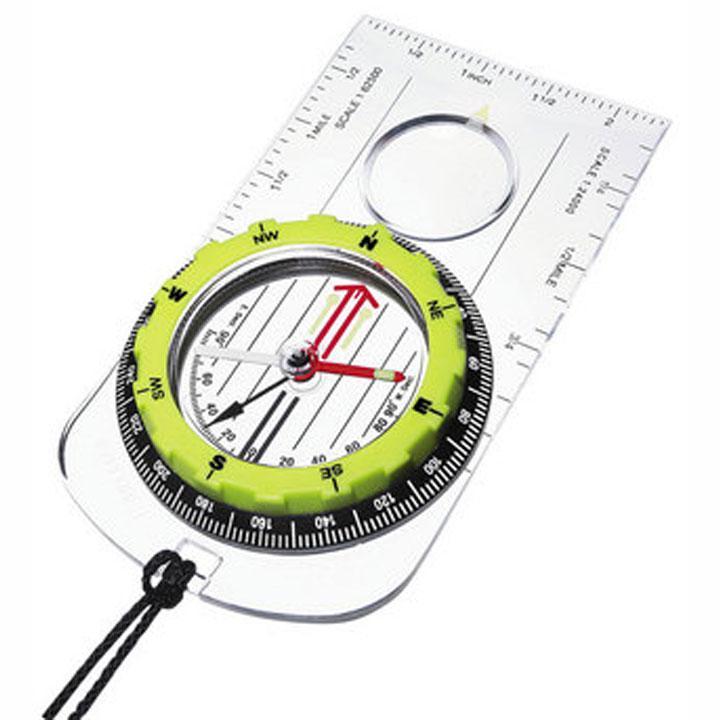 Silva Hi Vis Explorer Pro
The Explorer Pro is the ultimate baseplate model for topographic map use.  The improved design utilizes the Ranger bezel with the high-visibility/high-contrast coloration.  Easier dial rotation and better grip are inherent in the increased knurling on this bezel.  New luminous paint is 4X more intense than our old paint, and doesn't degrade over time.  Comfortable fit in your hand is insured by the ergonomic baseplate.
2° Dial graduations

High visibility color with high contrast cardinal markings 

Built-in magnifier for map details
Gear driven adjustment for declination adjustment
Clinometer for measuring angles of slope
1/10 mile scales for USGS 1:24,000 and 1:62,500 maps
Luminous points for night use
Inch ruler
Lanyard
2.125" x 4.1875"
1.0 oz.