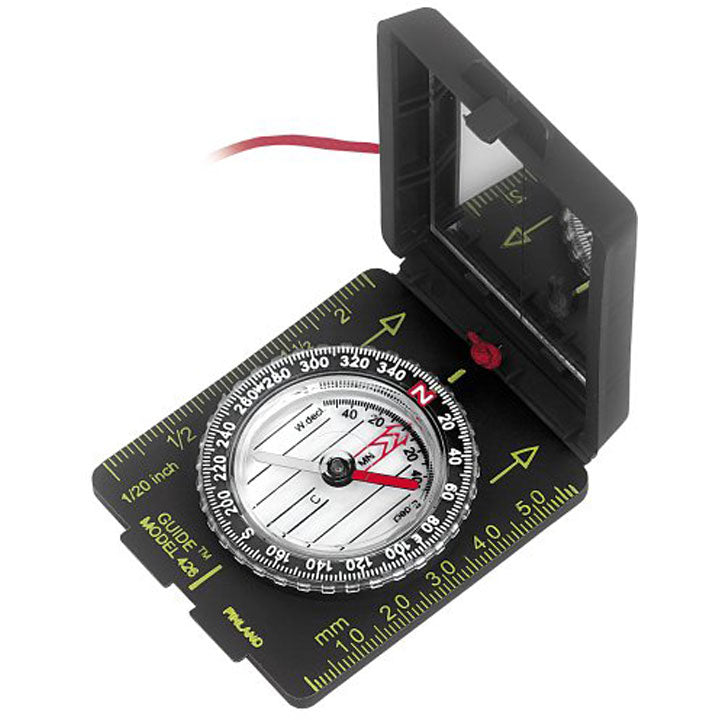 Silva Guide 426 Compass Graphite
Looking for a sighting compass that's great for any outdoor activity? The polypropylene body of this compass floats, giving you added security while trekking, canoeing or rafting while it's rounded corners let it slip easily into your pocket. A full-size sighting mirror with vee notch lets you take quick and accurate readings on distant landmarks. A dial with 2° graduations; inch and millimeter scales make for simple mapping and plotting. Its declination scale adjusts quickly to map bearings to field headings. North at the 360° mark has an orienting arrow, giving you a quick, precise needle match. Finger tabs make for easy opening and closing. And has a lanyard so you can secure the compass. Available in two colors, graphite, with easy-to-read yellow text or Silva blue with contrasting white text.
Size: 2-1/4" x 2-3/4" (closed)
Weight: 0.9 oz.