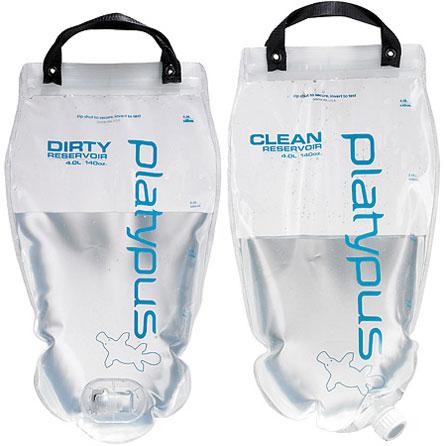 Platypus GravityWorks 4.0L Reservoir Kit
Replace worn-out or damaged reservoirs, or adapt the capacity of your existing GravityWorks system to meet the needs of any trip.
Unique, dual-layer laminate combines a rugged exterior with a food-grade, taste-free interior.
Reservoirs are interchangeable with any GravityWorks system, allowing you to create the capacity you need for any trip.
4.0L Kit includes:
4.0L Dirty Reservoir with Quick Disconnect and 4.0L Clean Reservoir.
Specs
Weight: 5.04 oz / 143 g
Country of Origin: Made in USA of US and imported parts