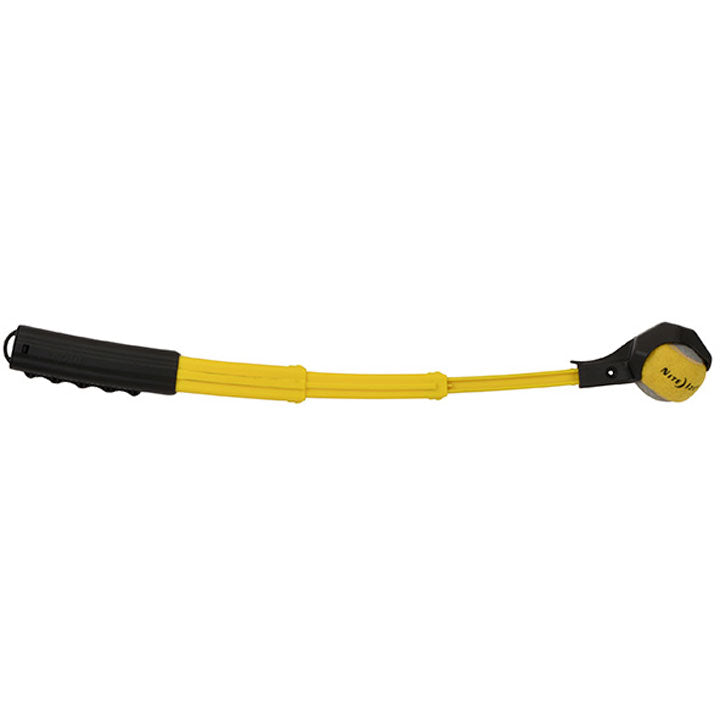 Nite Ize Huck N Tuck Collapsible Thrower and Ball
Have a fetching good time with this high-quality collapsible ball thrower. Featuring a durable handle that collapses down from 24" to 12", the Huck 'N Tuck can conveniently fit in a pocket or stored in a drawer.
PRODUCT INFORMATION:
With the Huck 'N Tuck, we made the ball thrower you've always wanted. With unmatched quality you can feel, the durable handle stands up to powerful throws, while its unique design allows the handle to collapse from 24" down to 12", making it compact enough to fit in a pocket or drawer. To keep your hands free (as well as slobber free), the Huck 'N Tuck stores the included ball or any standard-sized tennis ball whether the handle is extended or collapsed.
Features:
Collapsible handle is perfect for convenient carrying and storage while extending to maximize leverage for effortless ball throwing
Handle extends from 12" to 24"
Huck 'N Tuck picks up ball to keep your hands slobber-free
Made of durable all-weather plastic
Conveniently holds ball whether extended or collapsed
Compatible with standard-sized tennis balls
Includes anchor point on the handle, making it easy to carry and perfect for clipping to S-Biner® Dual Carabiners
Dimensions: 3in x 11.4in x 2.55in | 76.2mm x 289.5mm x 64.77mm
Weight: 7.65oz | 217g