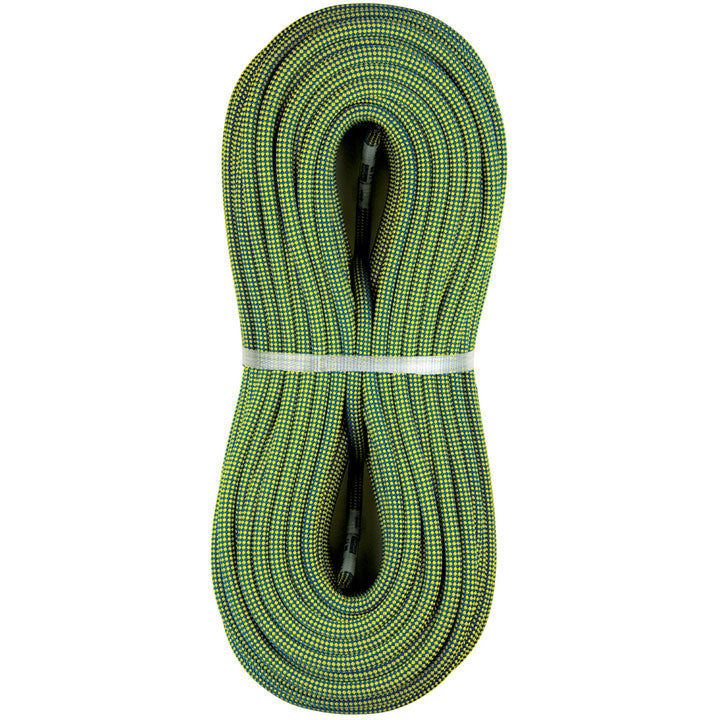 Metolius 9.6 mm x 60 Meter Dynamic Climbing Rope
The ultimate single rope for the performance-oriented climber, the Monster 9.2 is safe, light, and durable with excellent handling characteristics. Super-tight sheath-braiding makes it exceptionally durable and 50% S/50% Z core fiber twists reduce kinking, giving the 9.2 a great hand. Complete Shield and Absolute Shield nanotechnology dry treatments infuse tiny particles of Teflon® Eco into the rope increasing abrasion resistance and sealing out dirt and water. Proprietary compact end finishing eliminates frayed ends and the Monster Marker means the middle is easy to find.
CLIMBING CAN BE A DANGEROUS ACTIVITY. Proper instruction is required. Climbing equipment is for climbing ONLY. Your safety is your responsibility. Climbing gear is NOT returnable.
Product Specifications
UIAA falls: 12

Weight: 66 g/m

Sheath slippage: 0%

Max. impact force: 8.3 kN

Static elongation: 7.4%

Dynamic elongation: 35%

CE/UIAA certified