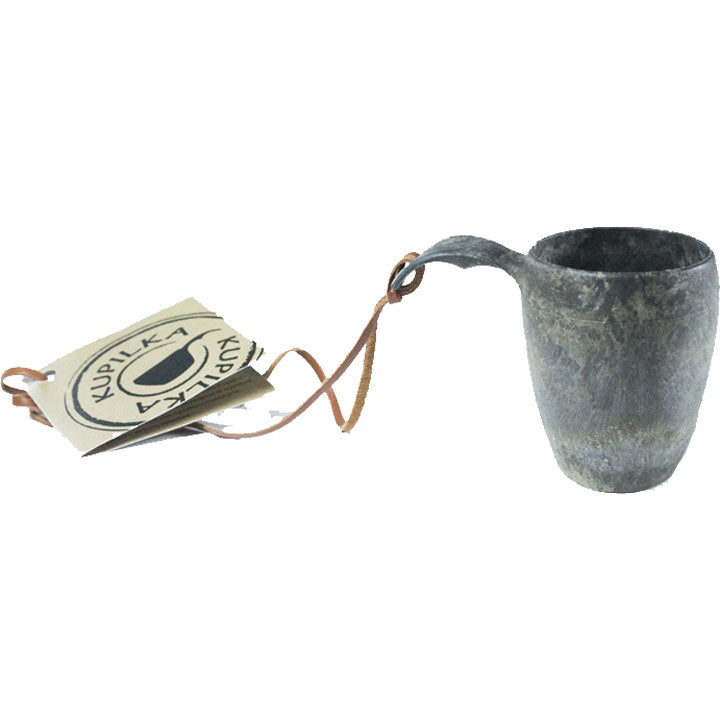 Enjoy a relaxing day at camp sipping on your favorite beverage with the beautiful Schnapps Cup. It's made from a wood / thermoplastic biomaterial that's strong, durable and completely recyclable.
Made from Kareline Natural Fiber Composite material, a biomaterial that consists of 50% pine fiber (wood) and 50% thermoplastic
Material has better heat endurance and a better durability than plastic thanks to the stiff structure
If you compare the natural fiber composite to wood, the most important benefit is that the composite does not require maintenance
Material does not absorb smells and is insensitive to humidity
All KUPILKA products are dishwasher safe
Light and durable; BPA free
KUPILKA products are recyclable and can be returned to normal plastic recycling centers or ground and casted again into new products at the end of their lifespan
KUPILKA products have been designed by Kari Kuisma together with well-known Finnish architect and designer, Heikki Koivurova
KUPILKA means a "little cup" and the word stems from the Finnish word "kuppi"
Product Specifications
Liquid Capacity (L): 0.05 liter

Liquid Capacity (fl. oz.): 1.6 fluid ounces

Material(s): Wood/thermoplastic

BPA Free: Yes

Weight: 0.9 ounce