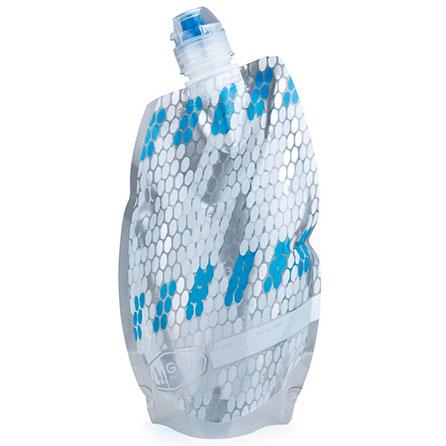 GSI Outdoors H2O Lite 0.5 L
Lightweight design flattens and rolls neatly to stow in packs or pockets. No spill lid only dispenses when you want it to. Multi-layer, BPA-Free laminate bottle includes rewritable date bar on front and rear to record name and fill date convenient graduations printed on reverse.
Major dimension: .5 Liter
Weight: 0.7 oz.
Dimensions: 5.10" x 1.20" x 9.20"
Material: PE/PA/PET Laminate, Polypropylene
Includes: 0.5 L soft bottle, flip-top lid