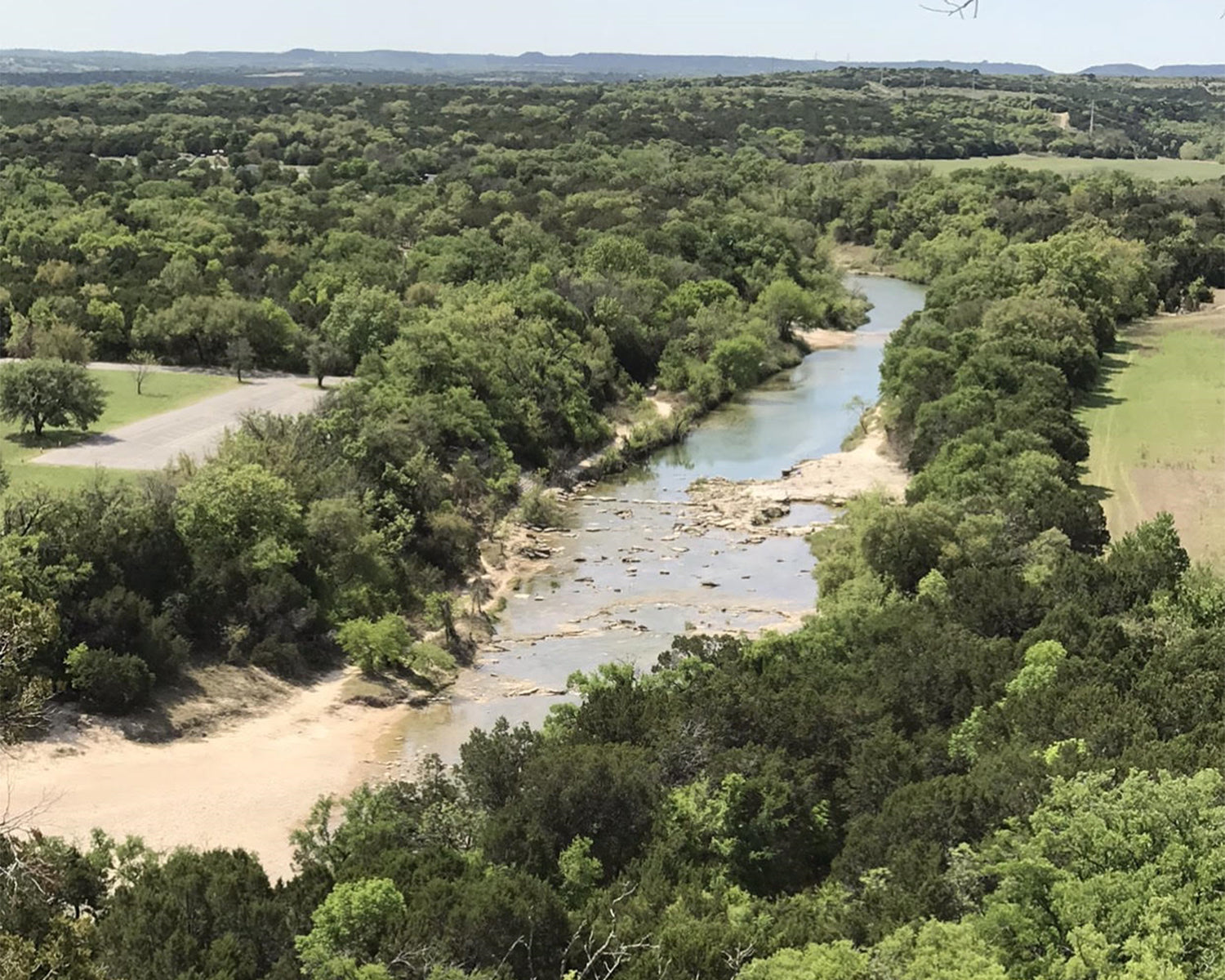 Trip Report: Dinosaur Valley State Park by Josh Davis
When: Late April 
Location: Glen Rose, Texas
Conditions: Warm, Sunny
Duration:1 Overnight
Difficulty: Overall very low difficulty. If you are seeking something more difficult you can easily string together a few different trails for a more challenging day.
Kid Friendly: yes
Pet Friendly: Leashed dogs are allowed in the park, but not on the hiking trails across the river.
Useful links:
https://tpwd.texas.gov/state-parks/dinosaur-valley
https://tpwd.texas.gov/publications/pwdpubs/media/park_maps/pwd_mp_p4503_094r.pdf
https://tpwd.texas.gov/publications/pwdpubs/media/park_maps/pwd_mp_p4503_0094s.pdf
The Full Report:
                This was my first trip our to Dinosaur Valley State Park. Dino Valley is a great place for simple shakedown hikes to test out new gear. It is a fun family destination for a multitude of reasons not limited to scenic overlooks, good swimming holes, and dinosaur footprints. My friend and I however, were there for the easy but fun hiking trails and primitive camping across the Paluxy River. I just picked up a new Osprey Exos 58 Lg and was itching to try it out, so we hit the trails the next afternoon.
                We got a late start leaving from Mountain Sports around 3:00pm but we still had plenty of time to fight through traffic and hike into our site with plenty of daylight to make camp and explore. The gatehouse closes at 4:30 pm so we did not get to pick up a map, I would recommend taking screen shots off their website ahead of time because cell phone signal is somewhat spotty on the trails.
                Campsite number 3 was what we chose, there are a few nice hammock spots in addition to a few open areas to lay down backpacking tents. It is worth noting that because site 3 is up on the ridge it is less insulated from the ambient sounds of nearby towns Glen Rose, Cleburne, and Highway 67, regardless it was a quiet, relaxing night out at site 3. We spent the morning tackling a few of the trails in their system and had a great time. The waterfall was dry, next time I will check with the rangers before I head up there to see a dry 40-foot rock face that should be covered with cascading falls.
                1 day was not enough to see the whole park and everything it has to offer, I would recommend staying two nights if you have not been there before in order to get the best out of your time at Dino Valley. They do close the primitive hiking trails if the river is up due to rain, if you fall into this, the nearby Cleburne State Park has great trials as well that do not always close when it rains.