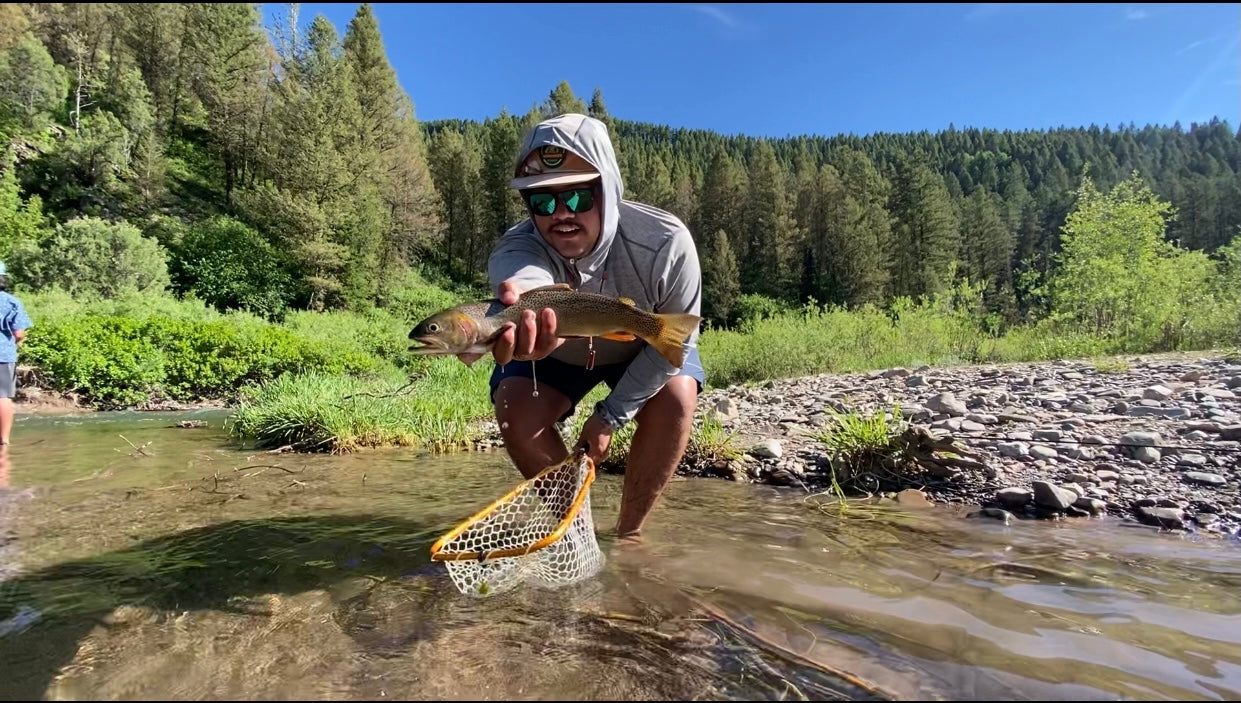 Trip Report: Eastern Idaho by Inocencio Narvaez jr.
Trip Report: Irwin, Idaho / Inocencio Narvaez jr.
When: June 12-20 2021
Location: Eastern Idaho
Conditions: Sunny
Duration: 1 week
Difficulty: Easy
Kid Friendly: Yes
Pet Friendly: Yes
The Full Report:
                This was my second time heading out to eastern Idaho, it was my family and I with my girlfriend. This was mostly a fly fishing trip for my girlfriend, little brother and I. My parents would hike around the forest service trails as we all fished, the scenery was great and the fishing was also great.  The national forest we fished and hiked is called the Targhee National Forest, and the trail we fished and hiked is called Bear Creek Trailhead. We spent most of our days at this spot just cause the fishing was so good, Bear Creek was a small creek that held a ton of trout mostly native cutthroat. We were throwing big flies and would drop a nymph underneath it, which is a setup called a dry dropper. This was for sure our go to setup for this trip, I think we all never changed our tactics throughout the trip.
     Aside from fishing we did some sight seeing and spent time in Jackson, Wyoming before heading to Grand Teton National Park. Irwin Idaho which is where we stayed was about 1 hour east of Jackson, but the drive to Jackson was a very scenic drive. Once we made it to Jackson we spent some time walking around in the town square visiting souvenir shops and also visiting the local fly shops around Jackson.
     After visiting Jackson we started headed towards the National park in the afternoon to avoid the crowds. Once we made it to the park we didn't do much but we drove to the famous jenny lake and just sat down at the lakeside edge and just enjoyed the view. Eastern Idaho and of course the Yellowstone and Teton area in Wyoming has some of the best outdoor recreational opportunities in the country. From fly fishing and backpacking in the back country to skiing and snowboarding in the winter months. The west has it, and its just a beautiful place to enjoy with family and friends.