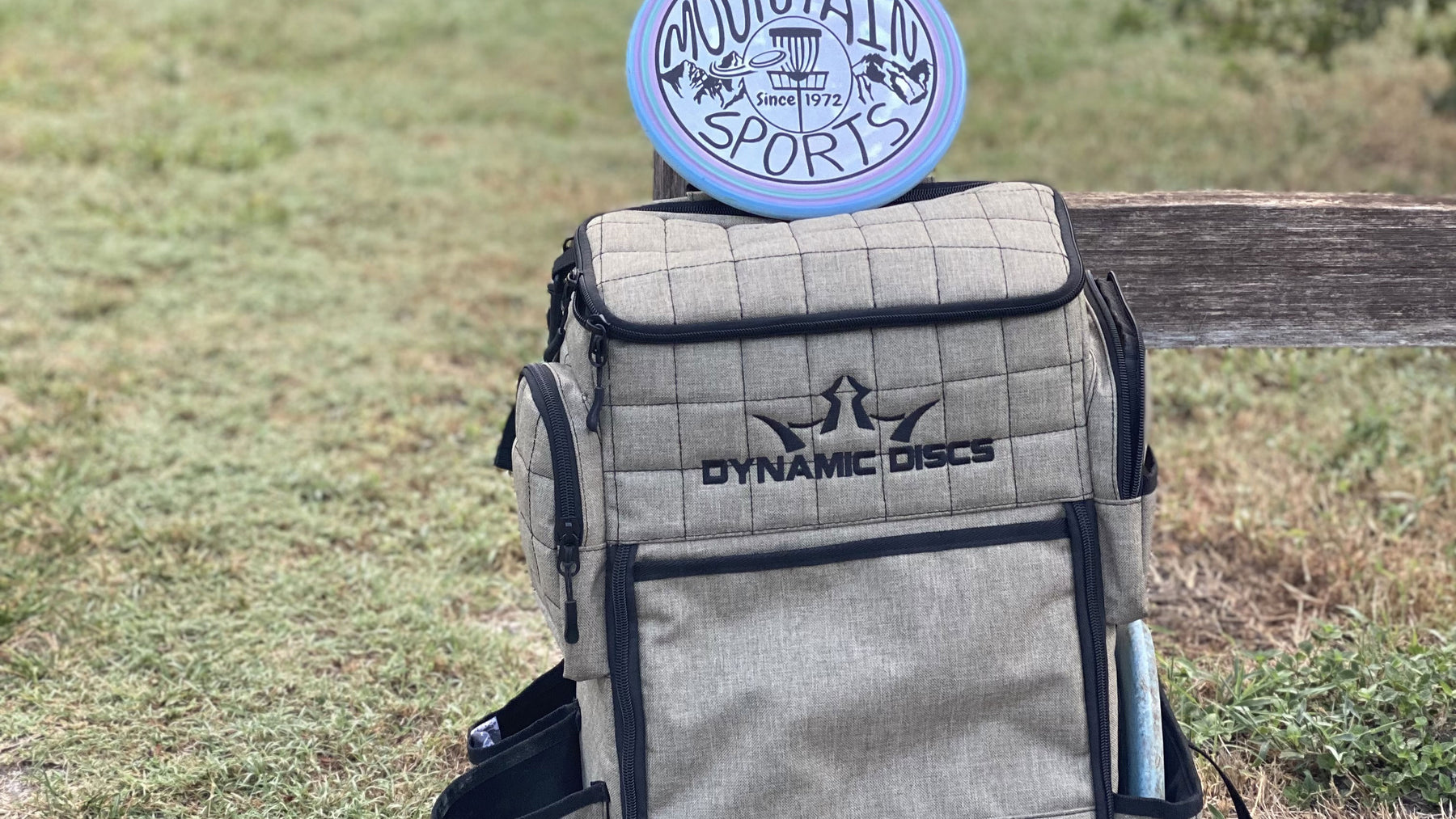 Gear Review: Dynamic Discs Combat Ranger Disc Golf Bag by Andy Worner
Gear Review: Dynamic Discs Combat Ranger Disc Golf Backpack by Andy Worner
Value rating: 9
Durability rating: 9
Overall rating: 9
Location of test: Lester Lorch Park -Cedar Hill, TX
Duration of test: 3 hours
Product name:  Combat Ranger Disc Golf Backpack
Product Brand: Dynamic Discs
Best use: Disc Golf courses with rocky terrain, elevation changes, or creeks to traverse. (I typically use a ZUCA Cart when the terrain allows for it)
Sizes: One Size
The Full Review:
Lester Lorch Park in Cedar Hill is home to Coyote, one of my favorite disc golf courses.  This course, like most of my other favorites, is not very cart friendly.  Realizing that the majority of courses I play just make more sense to carry a backpack style bag on, I began my search for a good bag that wouldn't break the bank.  All of my online research pointed me towards the Combat Ranger by Dynamic Discs.  This bag was slightly more than I was hoping to spend, but after several rounds with it I feel like it was a steal at sticker price.
As a guy that is dangerously close to 40 with back problems, the most concerning thing to me was how a heavy backpack was going to affect me after a full round. I had previously owned a variety of disc golf bags that were much more wallet friendly, and was never happy with how they rode on my back or distributed the weight.  
Luckily the Combat Ranger has firm molded back panels, padded straps, and a chest strap clip.  I carry 22 discs and 46 ounces of water, and it sure feels like less.  The other thing that this bag had that grabbed my attention was the storage space up top.  If your someone that constantly overpacks for any occasion (like me), this bag will not disappoint.  I like to keep basic first aid items, plenty of towels, and sometimes my DSLR camera to scenic courses, and so far I have not run out of space.  The Combat Ranger is also very rigid and holds its shape very well, allowing you easy access to the disc and storage compartments.
Pros:  
-Comfort, the padded straps and molded back make it easy to carry and also ventilates well
-Disc storage, the website will say it holds 18 plus 2 in the putter pouch, but you can utilize the top storage area as well as the bladder compartment to hold 8-10 additional discs
-Compartment for 50oz Ogio bladder (sold separately) 
-Storage, storage, storage! As someone who was used to pulling a cart I became accustomed to bringing too much stuff, and I am too old and stubborn to change now.
Cons:
- Price... A younger me could not possibly fathom spending this kind of money on a disc golf bag, but as I got older (and more out of shape) my priorities changed.  Disc golf is something that I hope to do for another couple decades, and having quality gear is going to be a key to making that happen.  
Love it or leave it:  Absolutely Love It!  Compared to other bags in this price range, the Combat Ranger was the clear choice for me.