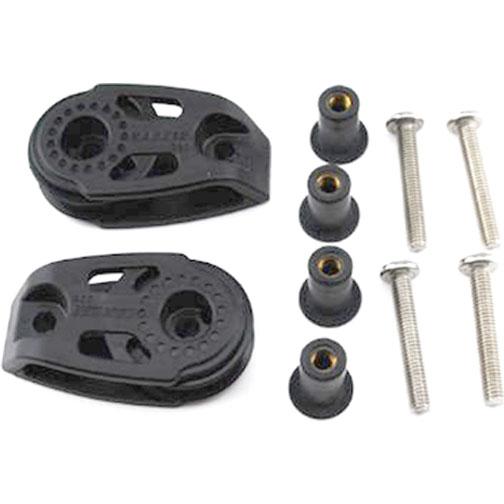 YakGear Harken Pulley Kit
Identical to the pulleys used in the Yak Gear Deluxe Anchor Trolley Kit, these Harken 290 pulleys are the perfect replacement part for any DIY project. The 2" x 1" x .5" pulleys are reinforced by long glass fibers for the realization of a compact pulley with a high strength/weight ratio. The sheaves spin bearings high resistance with paths adjusted for a minimum coefficient of friction. The ball bearings, the sheaves and the cheeks are treated black carbon for superior UV resistance.
The pulleys are sold in quantities of two. As always, the pulleys come complete with 4 (four) stainless steel 1 1/4" pan head philips screws and 4 (four) 5/8" wellnuts for paddlesport installation.
2" x 1" x .5" black Harken 290 pulleys
Pulleys sold in quantities of two
Includes 4 (four) stainless steel 1 1/4" philips pan head screws
Includes 4 (four) 5/8" wellnuts