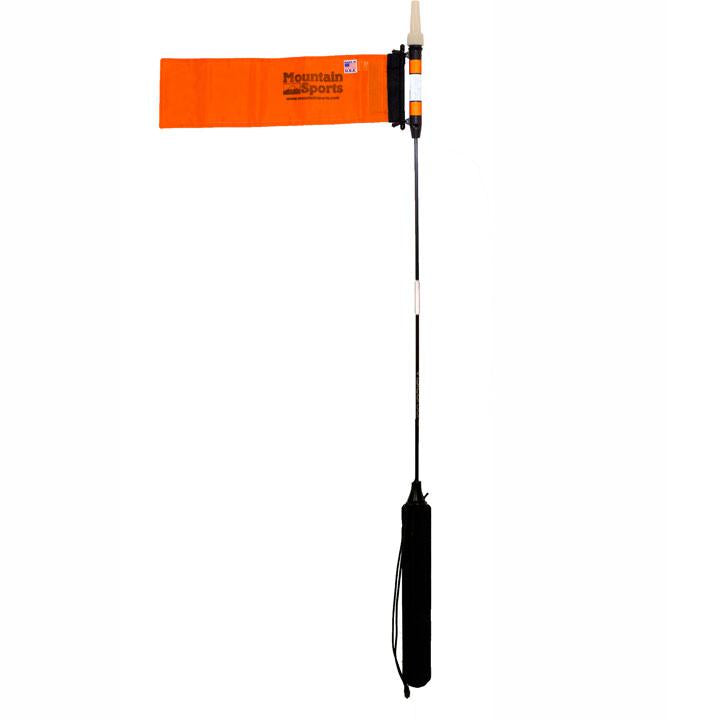 YakAttack VisiCarbon Pro Kayak Light
Save

Liquid error (snippets/product-badge line 32): Computation results in '-Infinity'

%
VISICarbon Pro- An In Depth Look
When Yak Attack designed this product, they wanted to maintain all the things customers like about the VISIPole™ while addressing concerns brought by the most discerning kayakers. They wanted a product that would be the ultimate in day and nighttime visibility. To do this, they put special emphasis on light weight, low drag, and portability.
Using carbon fiber tube for the mast they were able to achieve the first objective - light weight. The VISICarbon Pro™ weighs in at 14oz, including 3 AA batteries.
Low Drag
The small diameter of the carbon fiber tube also helped them achieve a second objective, low drag. The slim profile means there isn't a lot of surface area for wind to grab. also shortened the flag height from 12" to 6". While still long enough for great visibility, the shorter flag flies straighter, which improves the aerodynamics. The 2 ply construction of the flag also allows some air inside, promoting a wind sock effect that is aerodynamically efficient.
Portability
The most important feature Yak Attack added is portability. If you want to be truly visible from 360 degrees, the light and flag must be higher then your head. However, a long pole is difficult to stow and transport. Enter the VISICarbon Pro™. They resolved the assembly into 4 independent sections that fit together, held in place using tension from an internal shock cord. This patent pending design allows the unit to be folded to a length of 14". The removable flag then serves as a bag for storage and transport.
Silent Snap™ Flag Attachment
Once they decided to use the flag as the storage bag, Yak Attack knew that the flag must be quickly removable. They also wanted to improve on the flag clip system and make something that holds the flag header straight and is completely silent. The Silent Snap™ system gave us everything they wanted and more. This is what innovation is all about.
The Light
One of the things folks really like about the VISIPole™ is the Tek-Tite® light sitting on top of it. With its super bright LED module, remarkable light diffusing lens, and waterproof construction it just doesn't get any better. So when Yak Attack decided that they needed to design our own light body, Yak Attack contacted Tek-Tite® and asked them to take their design and manufacture it exclusively for YakAttack™. The new light body has eyelets molded into it to accept our Silent Snap™ flag attachment system, and has been designed with a "window" in which to terminate the shock cord and a socket that fits snugly onto the carbon fiber tube. This light meets or exceeds all USCG requirements and will give more than 100 hours of burn time on a single set of 3 AA batteries.
The Stripes
Another thing our customers really like about the VISIPole™ is the 2" wide, marine grade, USCG approved SOLAS stripe. This material does an amazing job of reflecting light. We kept this band of reflective goodness and added a 1" band of reflective orange just above and below it. It's very effective and looks great. Who says you can't be safe with a little style?
Serviceability
accidents happen and things wear out from time to time. Every major component on the VISICarbon Pro™ is replaceable. From the shock cord to the base unit to the carbon fiber tubes, light, and flag, Yak Attack has replacement parts available.
QuietSlip™ mounting option with elastic tether.
6" X 18" removable orange safety flag.
Single white SOLAS plus two reflective orange stripes.
MightyMount™ ready.
Compatible with YakAttack GearTrac and most other kayak track systems.
Includes FREE batteries and a 4"X3" oval YakAttack weatherproof logo sticker.