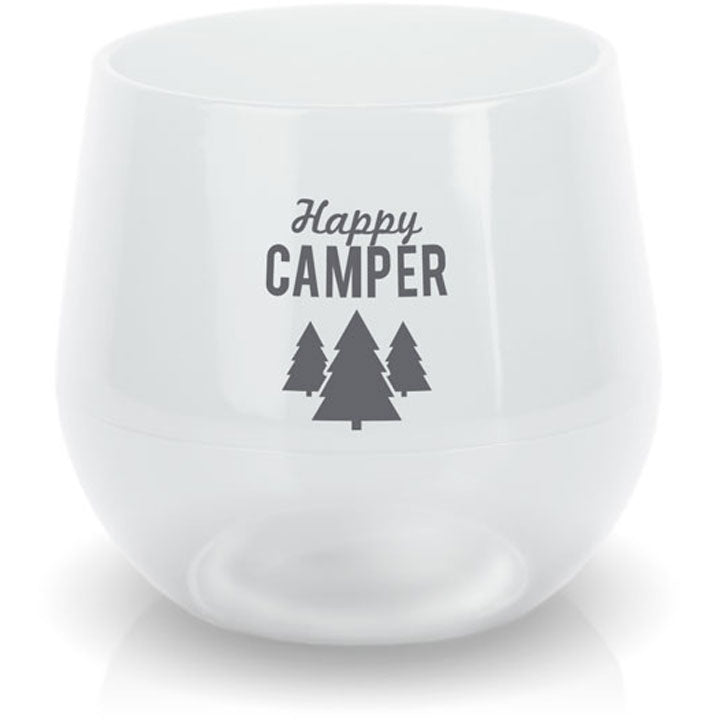 SiliPint 14 Ounce Stemless Wine Glass
Stock your home indoor/outdoor bar with these smart, unbreakable stemless wine glasses for easy, carefree and casual entertaining. Bring Silipint's shatterproof stemless wine glasses to beach gatherings, camping outings, to any tailgate or party.
Silipint's highest-quality, stiff silicone is fun, safe and classy to use by the poolside, patio and hot tub. It doesn't matter if it's fancy red wine or casual white wine served up, the clarity and fingers of your blend are visible, similar to glass.
Silipint maintains the only patent on semi-rigid silicone cups in the drinkware marketplace. If you are looking for the for the highest quality, FDA-tested and approved, safe, versatile and innovative silicone drinking cups that won't ever break or wear down, Silipint is the only choice. Don't be fooled by lesser-quality, softer, squishier and stinky silicone. Silipint's food-grade silicone is BPA-free and with no sulfites, no plastics, no off-gassing, and no odors.
Features:
100% Food-grade silicone, a non-petroleum based polymer derived from silica
FDA-approved
BPA-free
Microwave-safe
Dishwasher-safe
Freezer-safe
Insulates Hot & Cold
Withstands temps -58 C up to 650 F
Silicone-based inks will not wear off, chip or fade
Outer and inner surfaces polished smooth
Patented
Benefits:
Will not break, crack, chip, fade or scratch
Sturdy enough to hold liquids, flexible enough to carry in your pocket
Perfect companion for indoor & outdoor entertaining, dining, camping, and tailgating
Reusable cup reduces waste
Product Specifications:
Liquid capacity: 14 fl. oz. (0.414 L)

Weight: 0.22 lb. (3.52 oz)

Dims: 3.64" dia. x 3.41" tall