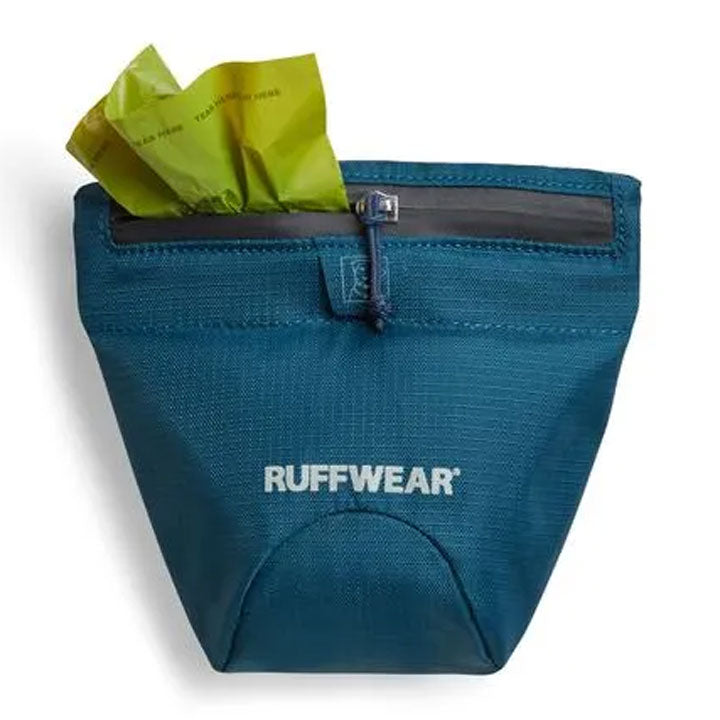 The Pack Out Bag is a convenient solution for carrying full pick-up bags (read: poop) hands-free between drop points. A water-resistant shell fabric and waterproof lining work in tandem with a waterproof zipper for easy-to-clean odor containment. Includes an adjustable belt to carry it around the waist. Or, directly attach it to a pack or your waist with the integrated clip. The Pack Out Bag makes it a little easier for all of us to doo-doo our part to keep our trails clean.
Adjustable Belt Included: 30-48 in (76.2-121.9 cm)
SIZING CHART
Use this guide to select the appropriate size.
Adjustable Belt Included: 30-48 in (76.2-121.9 cm)
| | Medium | Large |
| --- | --- | --- |
| Height | 6.1 in (15.5 cm) | 7.5 in (19 cm) |
| Width | 5.3 in (13.5 cm) | 6.5 in (16.5 cm) |
| Volume | 0.9 L | 1.65 L |