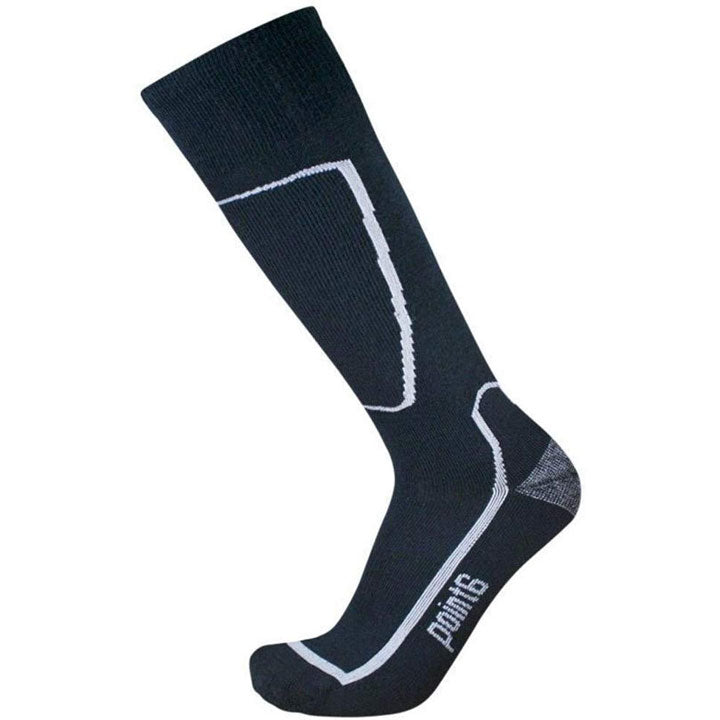 Point6 Ski Light OTC Sock
A versatile and lightweight ski sock.
Features:
Fast-Drying Socks: Point6 Ski socks dry more quickly and merino wool naturally moves moisture away from the foot for ultimate comfort.
Temperature regulation: Merino wool socks help maintain core body temperature and fight lactic acid build up in the muscles to keep you going strong.
Blister-free design: Point6 socks fight blisters with enhanced fit and active moisture management. (Fit features: Seamless toe closures, extra deep heel pockets, cushion where you need it and more.)
Guaranteed for LIFE with extreme durability: Point6 is the only company using only compact spun yarn, so socks resist pilling and are more than 25% more durable than any wool sock alternative.
Point6 is PROUDLY Made in the USA.