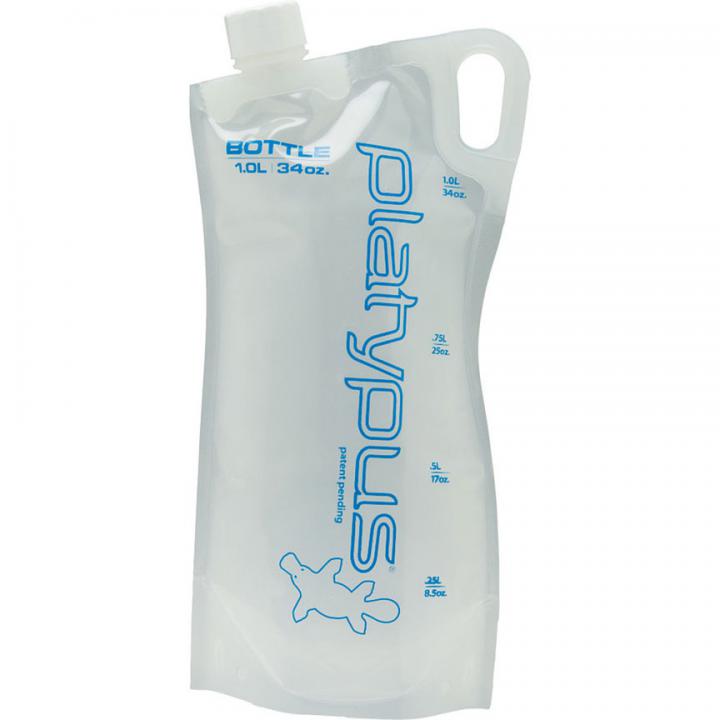 Platypus Platy Plus Soft Bottle 1 L Closure Cap
The Platypus Platy Bottle is a portable fluid container that's perfect for backpacking or travel. Platypus shaped the Platy Bottle to fit comfortably in your hand making it easy to drink on the go. The Platy Bottle is significantly lighter in weight than conventional hard plastic bottles, making it an ideal choice for serious backpackers. Add an optional  Platypus Taste-Free Drink Tube to the Platy Bottle and you have a hands-free hydration system.  Together with a more ergonomic shape and a handy carry loop, you just won't find a better bottle on earth.
 Volume: 34 oz / 1.0 liter

 Dimension: 6 x 11.5in. / 15.5 x 30 cm

Cap: Closure
Weight: About 2 oz.