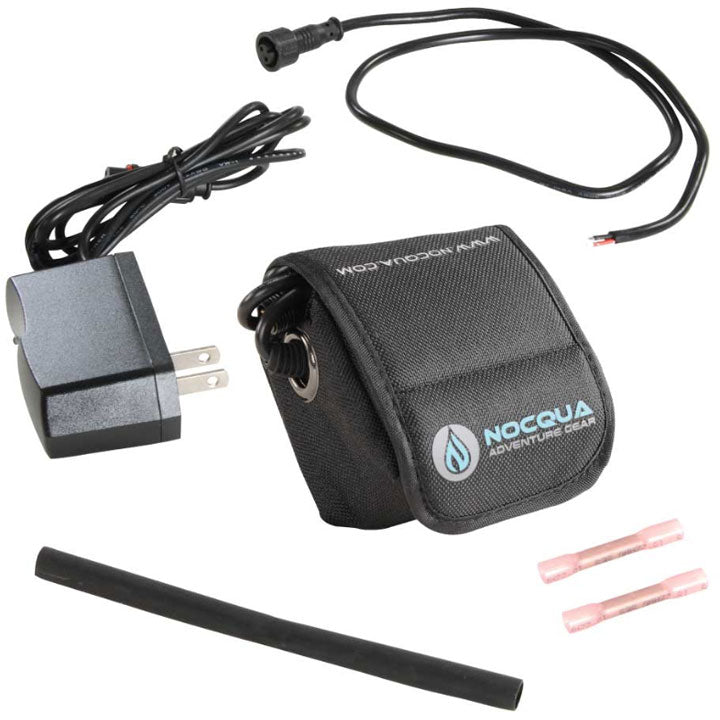 Nocqua Pro Power Kit 10Ah
Finally truly portable fish finder battery for powering your sounder, GPS, and other outdoor electronics! Lightweight, durable, and water resistant – the NOCQUA Pro Power Kit utilizes the same battery technology developed for the light systems, with open-ended connections to easily power your electronic devices.
We designed the Pro Power Kit to work for you and keep you powered for the long haul. The central component, the Lithium Ion Battery, was initially developed from the ground up to function as a power source for our lighting systems. During development, there were specific attributes that we prioritized – a low profile, a compact and lightweight design, safety, durability, high capacity, and the ability to easily recharge for multiple uses. Little did we know back then that each of these features would function together to create the perfect, universal power source. The NOCQUA battery's generalized construction highlights its versatility, working for you through the elements and between adventures. The battery is silicone sealed for water resistance and durability, with a water-tight connection port. The Kit comes with everything you need to install, plug in, and go, so there's no need to buy extra gear. It is designed to get you on the water with less hassle and keep you there for hours to come. Bottom line, we love the Pro Power Kit because it's not fancy. It just works.
Weight: 3 lbs
Dimensions: 8 x 7 x 3.25 in
Battery Capacity: 10Ah, 4.4Ah