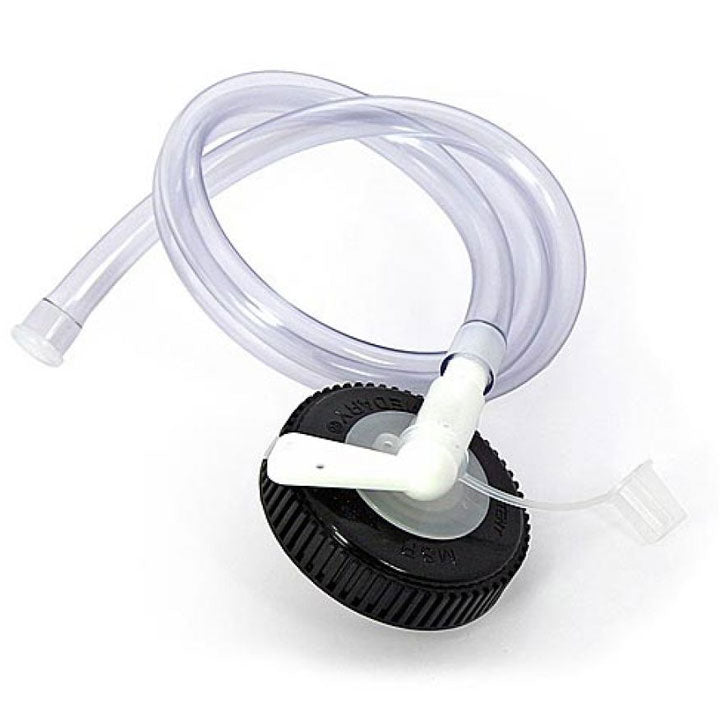 The spigot, hose and nozzle accessory allow a Dromedary bag to be converted to a portable hanging shower. A spigot with an On/Off valve provides precise flow control. 3 -foot flexible hose lets you aim the
water stream exactly where you want it. Shower nozzle produces a wide, even
spray for optimum coverage.