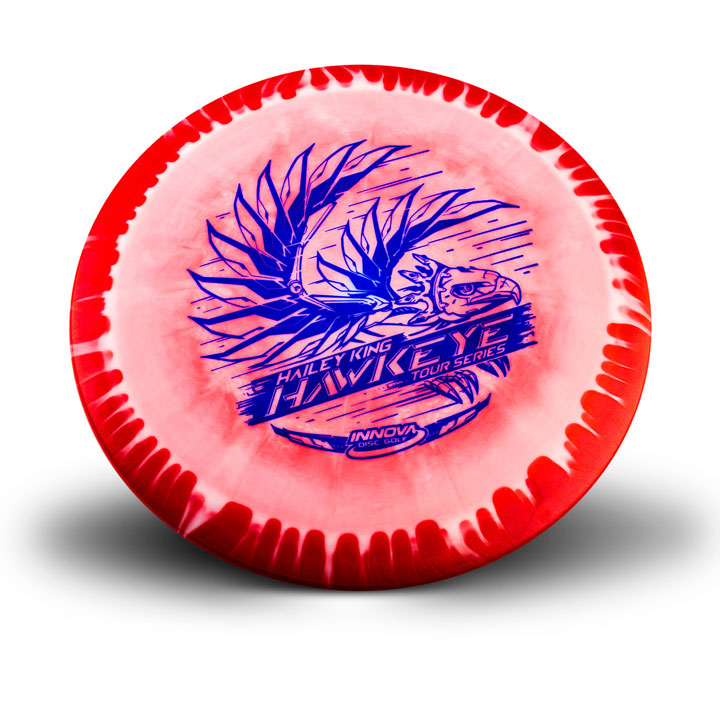 Innova Hawkeye Hailey King 2022 Tour Series
If you seek predictability and accuracy in a fairway driver, look for the Innova Hawkeye. "This is a disc for staying on the fairway," says Innova disc designer and co-founder Dave Dunipace. At faster speeds it flies straight with glide that carries exceptionally far. For players with less power, it has a consistent, mellow fade. All of this adds up to accuracy... the hallmark
of the Hawkeye.
A substantial portion of each sale will benefit Hailey and her touring efforts.
Stamp colors are fulfilled at random. Product photos are a representation of the variation of disc/stamp colors available, and the disc you receive may not match any specific photo. Discs listed as "unique" color will vary and generally fall between other existing colors.
Release Date: 3/3/2022