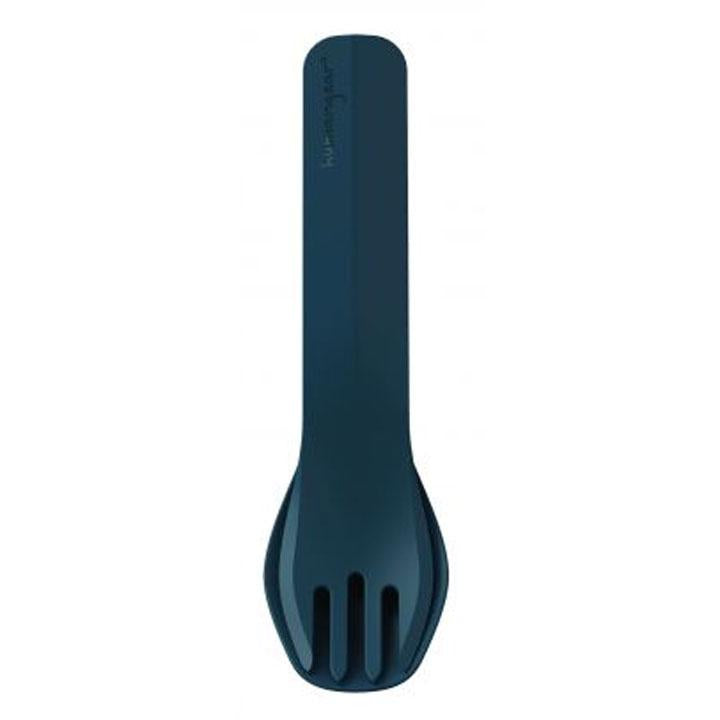 humangear is proud to announce the newest addition to their product family: the GoBites portable utensils. 

GoBites have been in development for over two years. They wanted to create eating tools that many different types of people can use in many different situations, and we wanted to make them simple, extremely durable, and perhaps a bit delightful. They're confident that we've achieved all of that and more with GoBites. 

Duo is a decidedly clever two-piece fork and spoon set. A unique interlock mechanism allows the tools to nest in an extremely compact form for transport and storage. Each tool has been carefully sized to be comfortable when used separately and to fit together end-to-end making a single tool (for rehydrated meal bags, deep containers, etc.). As a single tool, Duo is longer than any comparable "long reach" utensil.

GoBites are made with a special BPA-free nylon material that is amazingly strong--strong enough to back them with a lifetime warranty.
Duo is the utensil set for people who want a real fork and a real spoon on the go. The Duo utensils are each long enough to be used separately and both are optimized for what they need to do. The tools snap together in an ultra-compact nested mode. They can also be re-connected end-to-end for eating out of rehydrated food bags, deep to-go containers, etc. The locking mechanism has been carefully designed for easy cleaning, even when you're miles from the nearest dishwasher.
Ultra-compact when nested together
Handles connect end-to-end to make one long utensil for eating out of deep containers
Dimensions: 5.8" x 1.6" (148.5 x 40mm) nested; 9.1" x 1.6" (231 x 40mm) extended
Materials:
Utensils: Special high-temp, high-strength nylon
Trio case: #5PP (polypropylene)
All materials: FDA food-safe, BPA-free, PC-free, Phthalate-free