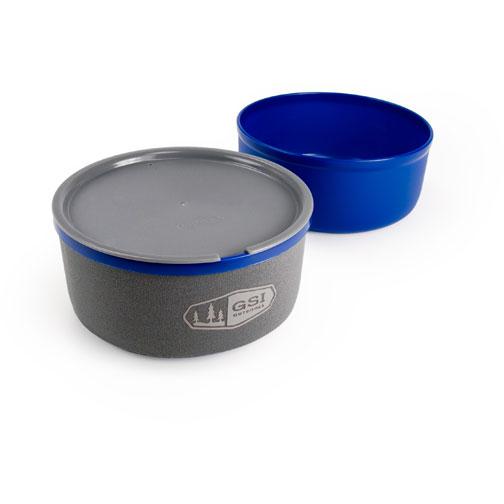 GSI Ultralight Nesting Bowl & Mug
Low profile/low center of gravity design and Sip-It top work to virtually eliminate spills.
EVA foam insulated sleeve and Sip-It top keep drinks hot.
Unique bowl + mug solution provides integrated nesting for fuel canisters and nests within the nFORM ultralight Dualist Cook System.
The recyclable, inexpensive answer to all your outdoor dining needs. This lightweight, flexible material is easy to pack, stack and carry. And it's available in four bold colors, to identify individual settings and brighten up any meal.
Weight: 0.269 lb
Dimensions: 5.3" x 5.3" x 2.6"
Material: Polypropylene
Includes: 20 fl. oz. cup, 20 fl. oz. bowl, Insulated sleeve, Sip-it top