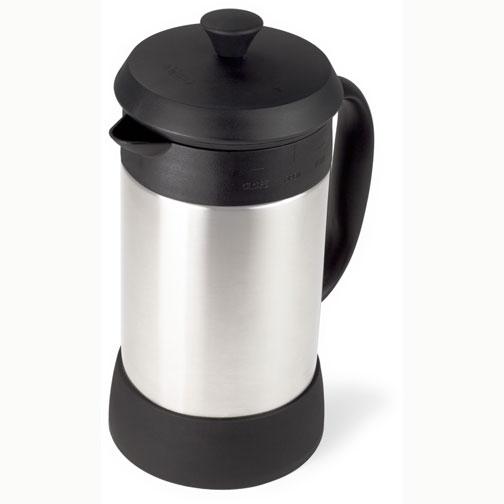 GSI Stainless Steel Java Press 33oz.
Ultra-rugged, insulated. French press coffee maker.

Product Info:
Thermally-insulated, double-wall carafe and pour-through lid keep your coffee hotter longer.
Durable Glacier Stainless® steel body and stable, high impact plastic base for years of reliable coffee in the outdoors.
Makes French Press coffee renowned for its elegant simplicity and rich, smooth, pure taste that cannot be duplicated with drip, filter or percolator-type coffee makers.
Specifications:
High-grade 18/8 stainless steel
Weight - 1 lb 11oz
Dimensions - 6.7" x 5" x 10"