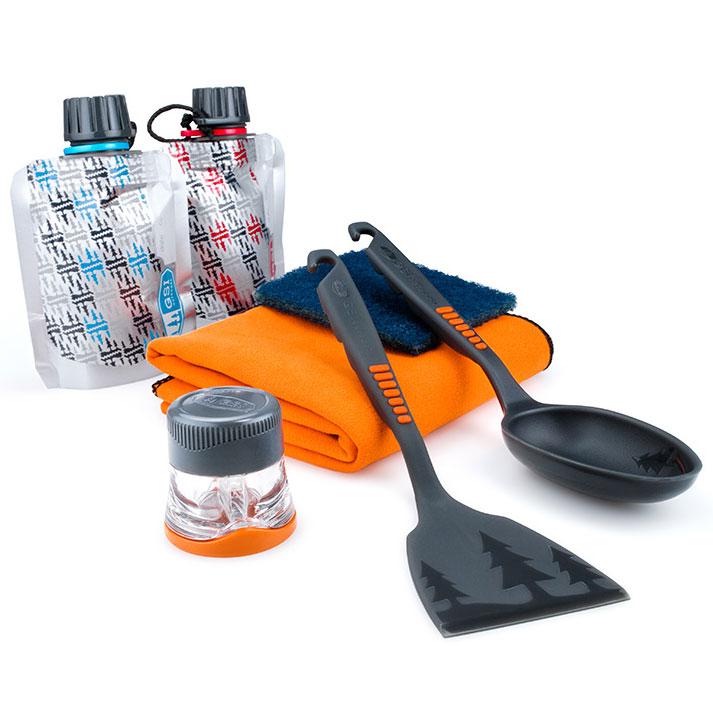 GSI Outdoors Pack Kitchen 8
Waterproof salt+pepper shaker designed for outdoor use. Condiment bottle holds your favorite flavor enhancer. Compact, lightweight utensils with silicone grips make it easy to stir, scoop, sauté and serve. Camp towel and scrubbing pad make cleaning quick and easy.
Major dimension: 8 piece
Weight: 3.7 oz.
Dimensions: 7.50" x 5.00" x 2.50"
Material: Co-polyester, Nylon 6-6, and Polyethylene
Includes: Pack Spatula, Pack Spoon, Spicer, Condiment Container, Scrubber, Camp Towel, Mesh Carry Bag