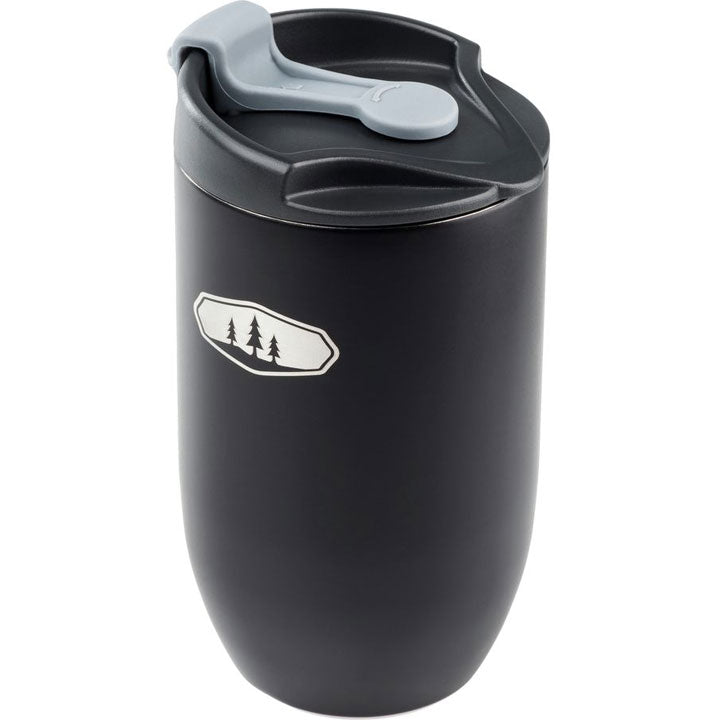 GSI Doppio Commuter Mug 8 oz
When you're trying to keep your espresso hot, the last thing you need is to have it sloshing around in an oversized mug. This compact stainless steel mug, with its unique double wall and press-fit lid, can keep a coffee hot on the frostiest of winter mornings. Available in two sizes (6.5 fl. oz. and 8 fl. oz.), it's perfect for your cappuccino or other favorite beverage.
FEATURES & SPECS:
Durable 304, 18/8 stainless steel for a lifetime of reliable use..
Double wall stainless steel helps keep your beverage warm and protected while on the go..
Elegant press-fit lid ensures that you won't spill a drop of your favorite beverage..
PRODUCT SPECIFICATIONS:
MAJOR DIMENSION: 8 fl. oz.
PRODUCT USE: Gourmet Backpacking, Day Use, Car Camping
INCLUDES: 8 fl. oz. Double Wall Mug, Sealable Top