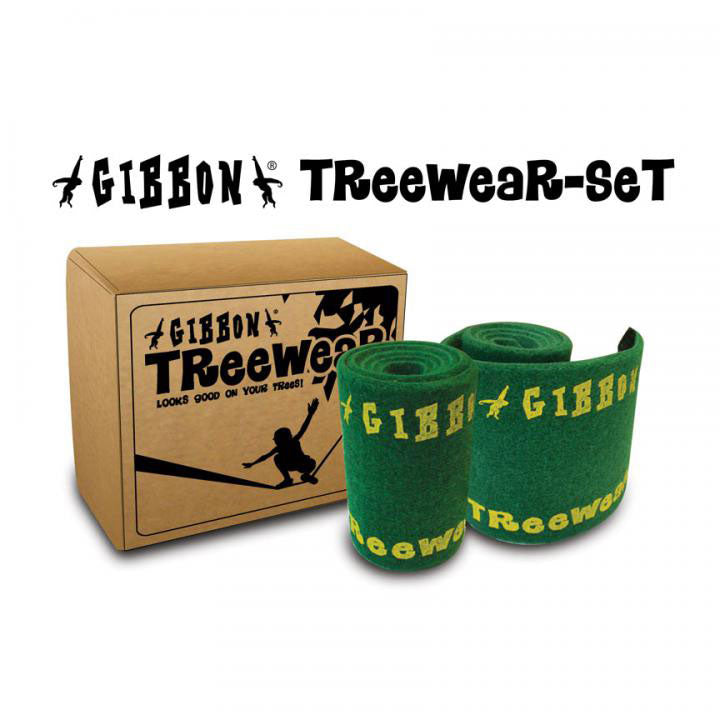 Gibbon Treewear for Slackline
The innovative Treewear is made out of Special-Felt and protexts the bark and the line from abrasion. Cause of the Velcro at the end of the Treewear it is easy to handle and it prevents a slipping during setting up the Slackline.
The packaging is made out of natural finished, simple printed cardboard. One set contains two Treewear-Parts (each part 100 x 14,5 cm). If trees are too big, several Treewears can be combinated to extend the whole system.
Easy Set Up
Velcro for easy fastening
Combinable to any length
No Slip
Hands free for setup