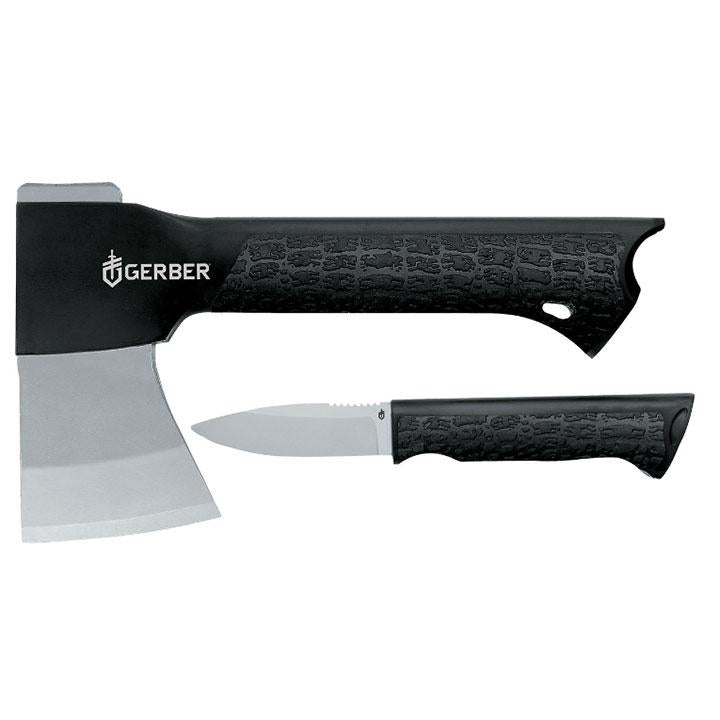 Axes have been around for ages. And even award-winning axes are hardly new. But the Gator Axe is a wood-bustin' breakthrough. Because Gerber applied our proprietary Gator textured rubber to the grip for an unprecedented level of comfort and control. Beneath that tactile rubber surface is a virtually indestructible glass-filled nylon handle. And inside that handle is a hollow area containing a magnet that can hold a knife. The axe head is engineered from forged steel, which does an outstanding job of keeping its edge.
Axe:
Overall Length: 8.75"
Blade Length: 2.70"
Weight: 23.60 oz.
Head: Forged Steel
Handle: Gator-Grip

Knife:
Overall Length: 7.01"
Blade Length: 2.88"
Weight: 2.00 oz.