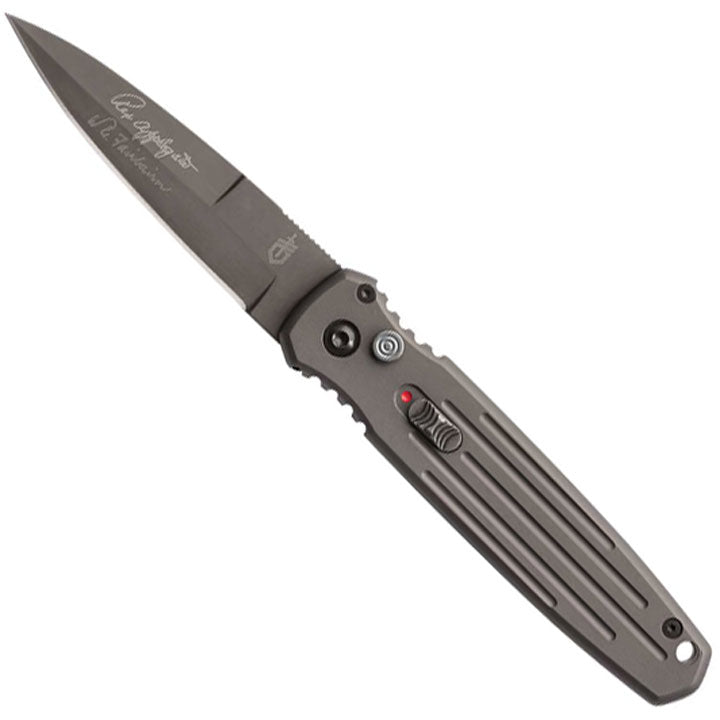 Gerber Covert Fine Edge Knife
An evolution of the best-in-class Applegate-Fairbairn folder, this knife features a spring-loaded auto release that deploys at the touch of a button. With premium S30V fine edge steel and a perfectly balanced design, this tactical auto is a sure favorite.
DETAILS:
Overall Length: 8.70"
Blade Length: 3.78"
Weight: 5 oz.
Handle Material: Type III Anodized 6061 Aluminum
Perfectly balanced
Quick, rapid deployment
CPM S30V steel blade w/ stonewash treatment
Slide switch safety
Plunge lock
Limited lifetime warranty
Made in USA
Known as the international best-in-class folding tactical knives, the Covert family takes another leap forward this year with the addition of the Covert Auto. Our popular Applegate-Fairbairn S30V steel blade folder gets quicker with a new spring-loaded auto release that rapidly deploys the S30V tactical blade with the push of a button. The addition of this knife is a perfect way to complete a collection, while also owning a perfectly balanced auto-opening knife.