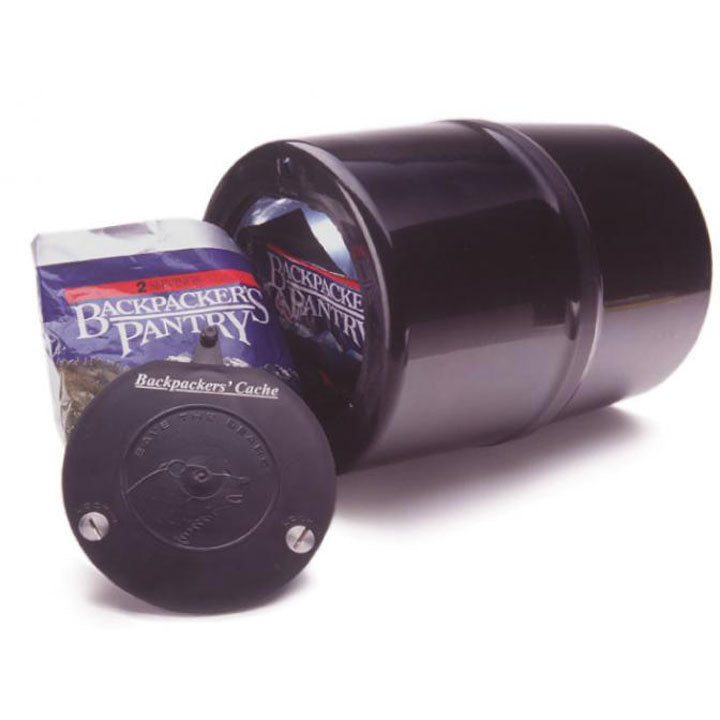 Garcia Backpackers Cache Bear Proof Container 812
The model 812 Backpackers' Cache keeps your food and the bears safe. Designed to slip into a camper's backpack. Holds approximately 6 person days of food. Comes with plastic bag to help reduce food odors.
Size: 8.8" dia. X 12" long
Weight: 2.7 lbs.
Keeping your precious food supply from wild animals is crucial for an enjoyable and safe outdoor experience. Allowing bears access to human food can lead to dangerous, conditioned behavior. It is tragic that every year nuisance bears that become a threat to humans must be destroyed.