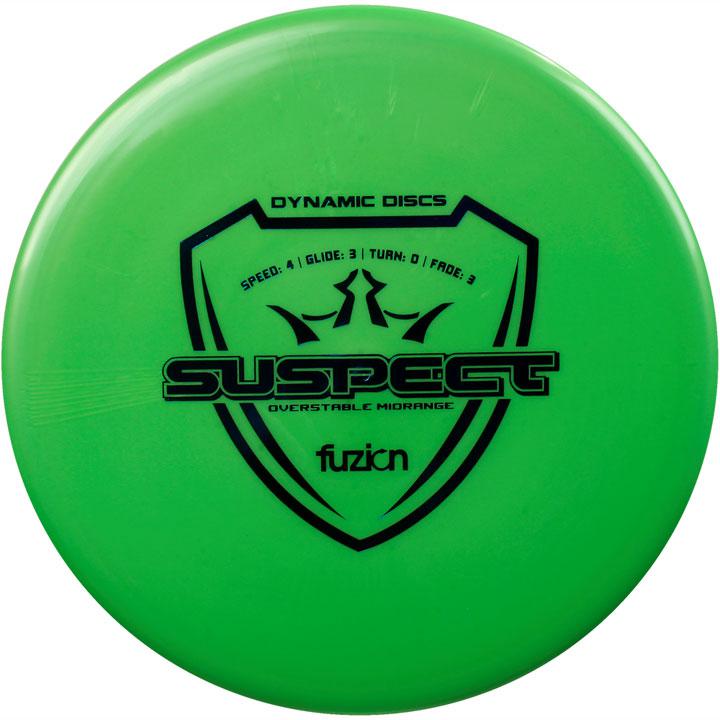 Dynamic Discs Suspect Midrange
With a slightly overstable flight path, small diameter, and great feeling flat top, the Suspect will give you confidence off the tee or around the basket. The Suspect can handle headwinds and fight back on forced anhyzer shots. It shares the best characteristics of both a midrange and a putter and will fill that tweener slot in your bag.
Speed: 4 | Glide: 3 | Turn: 0 | Fade: 3
Max Weight: 176g
*Disc's are assorted colors and are not necessarily the color in the photo shown. If you are looking for a certain color put your request in the comments section on your order form and we will try to oblige, however, no guarantees are made.
** Any price changes within a disc are due to different materials, grippiness, and durability.