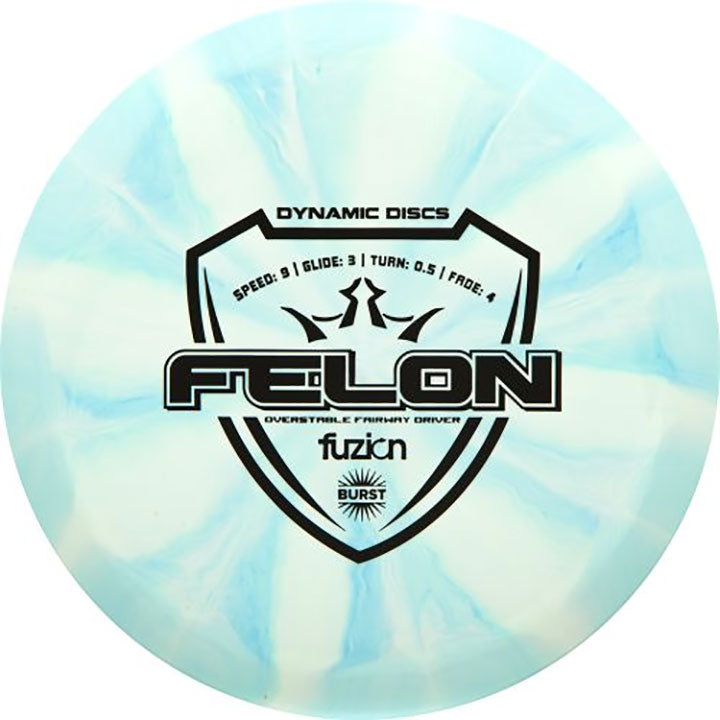 In the same vein as the game changing Escape, the Felon is a fairway driver that feels great in your hand and comes out easy. Crafted in response to the unforgiving Kansas winds, the Felon is the wind-fighting fairway driver that your bag is calling for. It will continue to sail, without turning over, despite the headwind that is challenging your confidence. When the wind is down, it has an incredibly predictable hyzer finish. When you are facing a low ceiling shot where you need good glide and a strong finish the Felon is your answer. You asked and Dynamic Discs has delivered.
Speed: 9 | Glide: 3 | Turn: 0.5 | Fade: 4
Max Weight: 176g
*Disc's are assorted colors and are not necessarily the color in the photo shown. If you are looking for a certain color put your request in the comments section on your order form and we will try to oblige, however, no guarantees are made.
** Any price changes within a disc are due to different materials, grippiness, and durability.