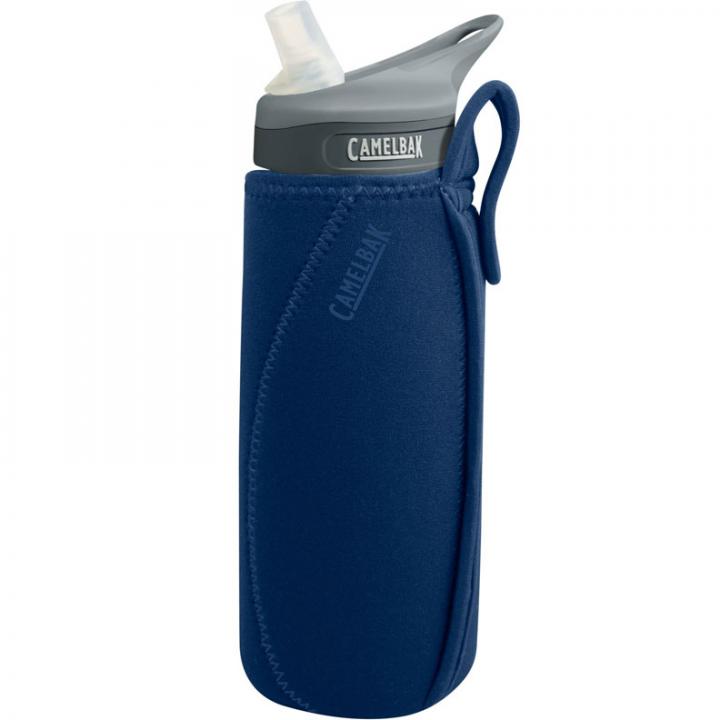 CamelBak .6L Insulated Bottle Sleeve
Keeps liquids cool or warm and reduces bottle condensation
Insulation helps to regulate temperature of liquids inside bottle.
Eco-friendly material provides excellent insulation.
Side grip strap makes bottle easier to hold and carry, or attach to a bag.
Fits Better Bottle™ .6L and eddy™ .6L bottles.
Materials: Neoprene
CamelBak® Got Your Bak™ Guarantee: If we built it, we'll Bak it™ with our lifetime guarantee.
Cleaning The Insulated Bottle Sleeve
We recommend wiping your insulated bottle sleeve with a damp cloth to remove dirt. If it is extremely dirty and needs a deeper cleaning, soak it in cool or warm water with a very mild soap. Rinse thoroughly with cool water. (If soap residue remains in the fabric, it may create suds if exposed to water or sweat.) DO NOT wash your insulated bottle sleeve in a washing machine. Washing in a machine will void the Got Your Bak warranty. Machine washing may damage the material or affect the integrity of the fabric and fasteners.