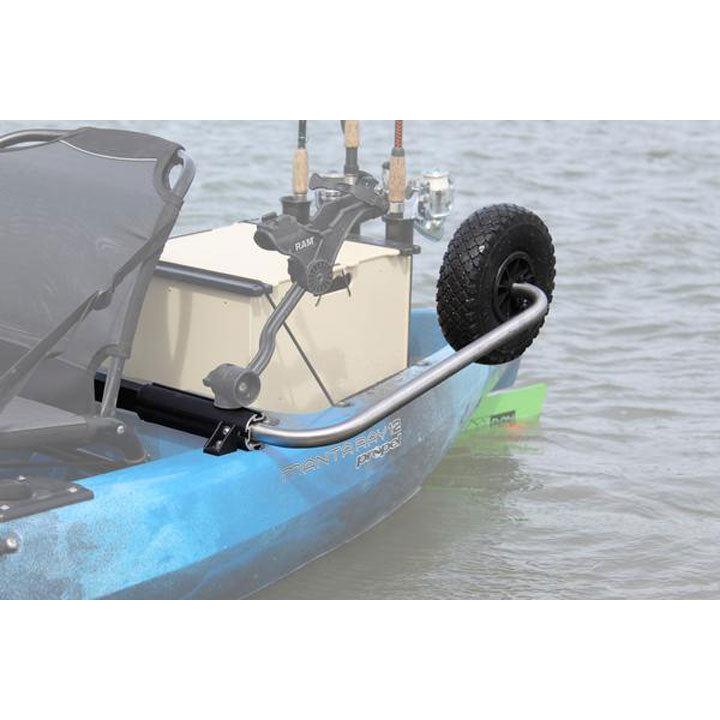 Boonedox Groovy Landing Gear- Standard
The BooneDOX® Landing Gear® is a kayak wheel system utilizing receptacles that permanently attach to the top of your boat - wheels attach, deploy, and retract without having to tip the kayak over on its side. Our Landing Gear uses solid foam wheels, preventing the possibility of ever going flat.
**** Rated for 180lbs **** If your set-up exceeds this you need the HD kit.
Standard - this kit will work on pretty much all brands / models of kayaks (Native, Jackson, Wilderness, NuCanoe etc) that do not have specific kits from boonedox. This kit comes with a set of the UHMW stiffeners to enable you to create a custom support system to fit your installation point. ** Due to weight of the Titan we recommend the HD Landing Gear.
Made in North Carolina...always will be.
Prop 65 A (General): This product contains chemicals known to the State of California to cause cancer, and birth defects or other reproductive harm.
https://mtn-sports.myshopify.com/pages/prop-65-frequently-asked-questions