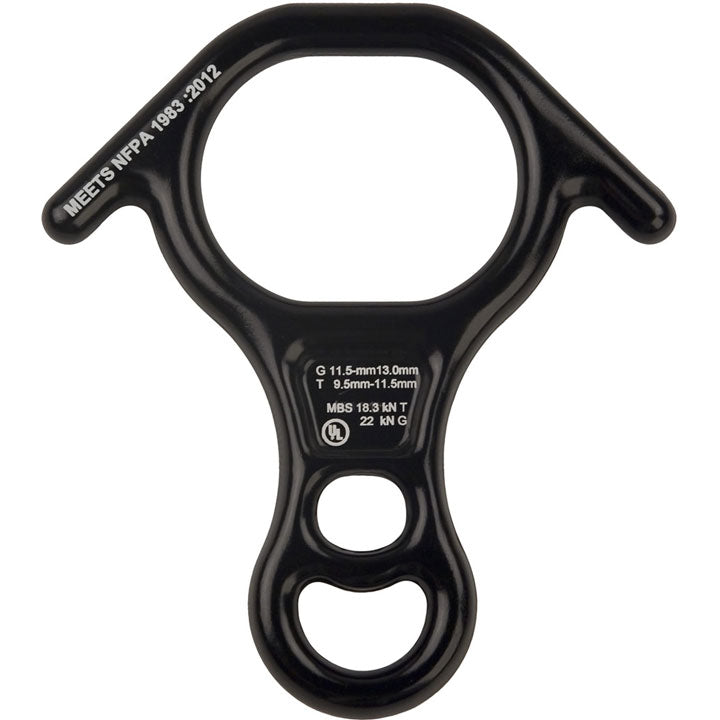 BlueWater Rescue 8 With Ears
Forged and double-anodized for an extra-durable finish, our Rescue 8 is larger than a regular Figure 8. It's designed specifically for rappelling and lowering heavier loads in rescue situations. The larger size allows for better heat dissipation and use of larger ropes. The "ears" of the rescue 8 help control the rope and make it easier to tie off. Designed for use only with 1/2" diameter ropes and larger.
Weight: 210 g
*Climbing is Dangerous! *
Proper instruction is required.
Climbing Equipment is for Climbing ONLY!
Your safety is Your responsibility!