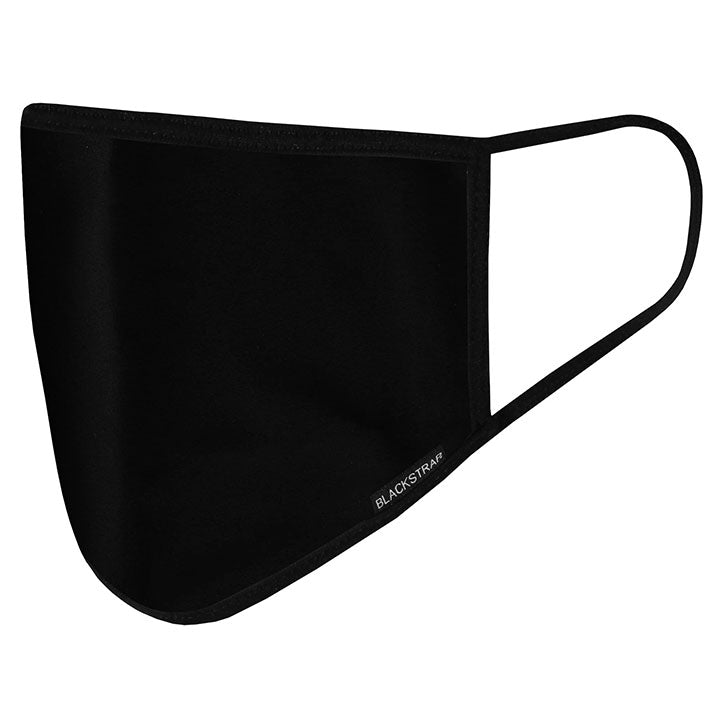 Blackstrap Civil Mask Facemask
The Civil Facemask from Blackstrap provides a dual layer barrier of protection for individuals in essential public settings such as the grocery store, doctor's office, etc. This Facemask has a tightly woven outer shell and tapered design for a contoured, lightweight facemask that fits a wide range of faces. Our fabrics are tightly woven, breathable, quick dry and machine washable. Made in the USA.
Each Civil Facemask is made from upcycled fabric that would have otherwise hit the cutting room floor. We are proud to add the Civil Facemask to the BlackStrap WASTE-ZERO line of mindfully and sustainably manufactured products that keep fabric scraps out of landfills.
The mask is One Size Fits all but we do have some suggestions from customers that allow for maximum fit range for smaller faces and KIDS
Tightly woven outer shell fabric (Milled in the USA)
Dual Layer construction with breathable mesh liner
Synthetic, moisture wicking & lens safe fabric 
Quick dry and machine washer/dryer friendly
*** PRODUCT DISCLAIMER: This mask is not certified for use in a medical setting
*** PURCHASE DISCLAIMER: All sales are final on Civil Masks due to product assortments and sanitation concerns. We appreciate your understanding.