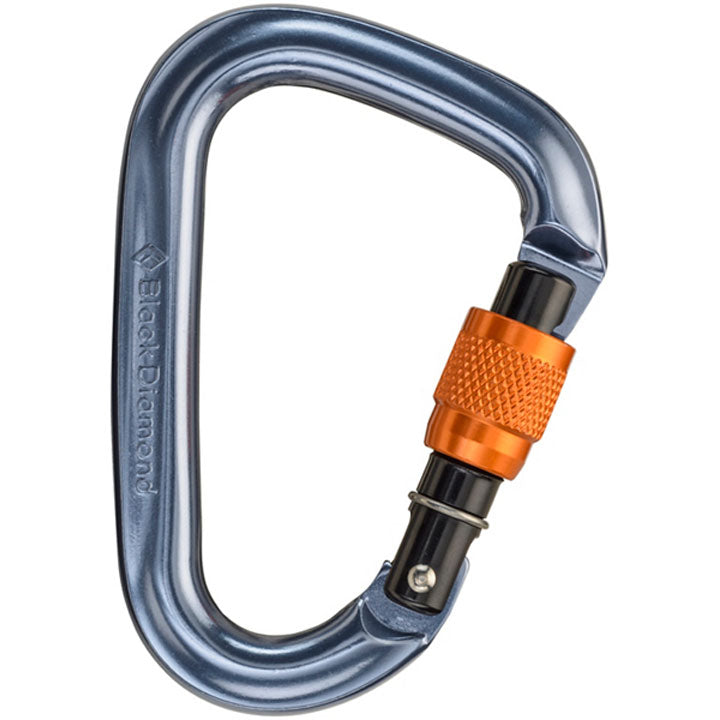 Black Diamond Anodized Mini Pearbiner
The Anodized Mini Pearbiner is an excellent belay biner that is lightweight, compact and works great with the ATC. The sleeve locks on the gate, eliminating the possibility of the biner being over-tightened or "frozen" when the biner is loaded.
CLIMBING CAN BE A DANGEROUS ACTIVITY. Proper instruction is required. Climbing equipment is for climbing ONLY. Your safety is your responsibility. Climbing gear is NOT returnable.
12-mm diameter to reduce rope wear
Lightweight, low profile
Only 10 cm long
Product Specifications
Weight: 74 g (2.6 oz)

Rope-bearing Radius: 12 mm (0.472 in.)

Carabiner Strength (With gate closed): 22 kN (4946 lbf)

Gate Opening: 20 mm (0.790 in.)