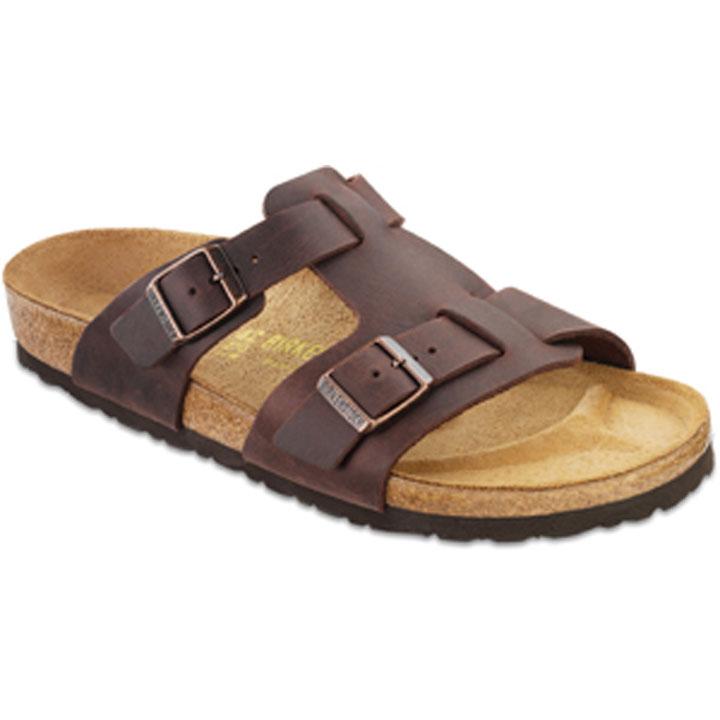 Birkenstock Riva Sandal Mens
Birkenstock's take on a Fisherman sandal. For those guys that like a bit more coverage, the Riva is the perfect choice. Two solid straps weave together with two sturdy buckles for complete adjustability.
Upper material: Oiled Leather - Thick yet supple leathers without additional dyes to keep the leather breathable, durable and comfortable.
Footbed: The original Birkenstock footbed - Featuring pronounced arch support, deep heel cup, and roomy toe box. Footbed molds and shapes to your foot.
Sole material: EVA - Flexible, lightweight, durable and shock absorbing.
Birkenstock Size Chart
Mens: 38 (5-5.5), 39 (6-6.5), 40 (7-7.5), 41 (8-8.5), 42 (9-9.5), 43 (10-10.5), 44 (11-11.5), 45 (12-12.5), 46 (13-13.5)
Womens: 36 (5-5.5), 37 (6-6.5), 38 (7-7.5), 39 (8-8.5), 40 (9-9.5), 41 (10-10.5), 42 (11-11.5), 43 (12-12.5), 44 (13-13.5)
Kids: 26 (8.5), 27 (9-9.5), 28 (10-10.5), 29 (11-11.5), 30 (12-12.5), 31 (13-13.5), 32 (1-1.5), 33 (2-2.5), 34 (3-3.5)