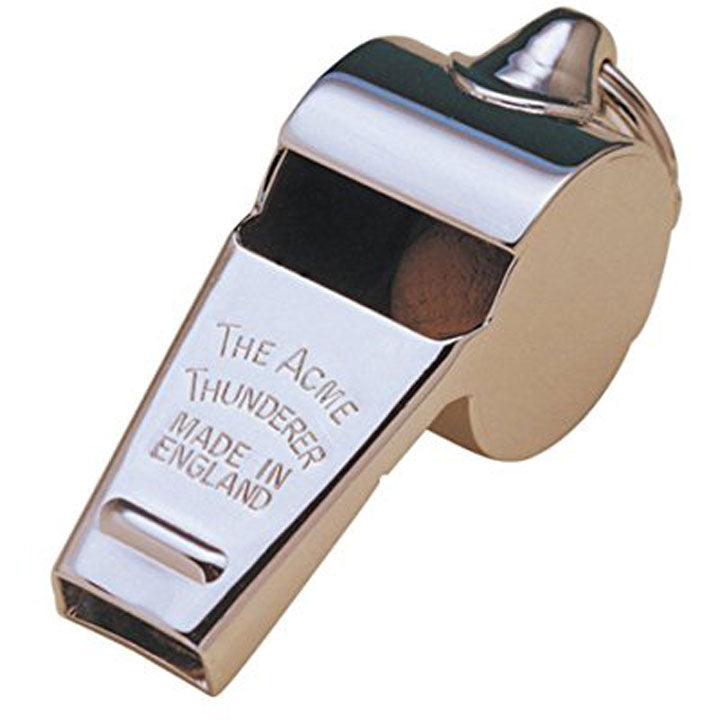 ACME Thunderer Metal Whistle
Original & Genuine, the Thunderer Series is an Official Referee Whistle, the No.1 choice of Professionals, with over 200 million sold Worldwide.
Small, high, and LOUD
Waterproof speed pea - works in rainstorms.
Easy blow & Instant response
Lead free
The latest high tech research & development has created the modern Thunderer.
Independent laboratory tests have confirmed that the Thunderer outperforms even the closest copies.
Use by the NFL, FIFA, Olympics and many other World Class leagues.
Relied upon by top officials for 130 years.