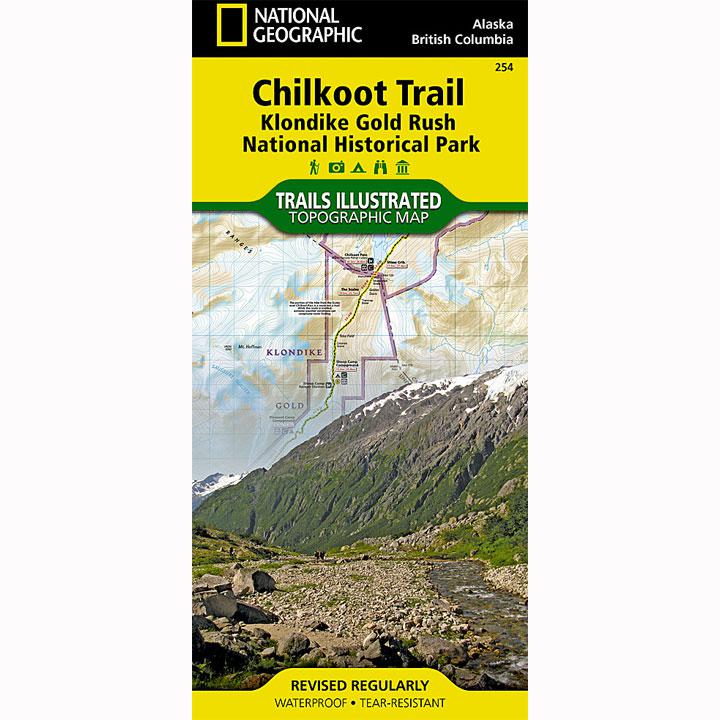 254 Chilkoot Trail Map Alaska British Columbia
The National Geographic -Trails Illustrated™ folded map is your essential guide for outdoor exploration in Chilkoot Trail/Klondike Gold Rush NHP area. The brilliantly illustrated topographical representation shows all trails, campsites, and recreational features, plus relevant info on wildlife, history, geology, and archaeology. All data is updated to reflect road closings, new trails, and campground relocation.
Printed on waterproof, tear-resistant material with a plastic coating that offers supreme durablity for your next outdoor adventure.
Measures 4" x 9" folded and 28" x 32" fully opened. Scale 1:86,000 & 1:63,360