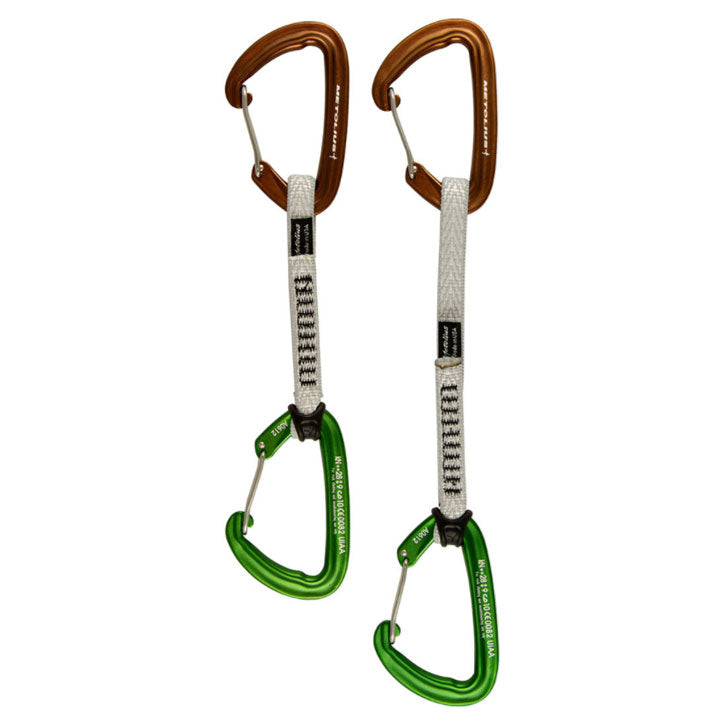 Metolius Inferno 5pc Quickdraw
This is a lightweight, high-strength, full-size quickdraw - great for all your climbing projects! It consists of two Inferno carabiners joined by a 13 mm Monster Sling. There is a JIG on the bottom carabiner to keep it locked down on the quickdraw, making clipping a breeze.
CLIMBING CAN BE A DANGEROUS ACTIVITY. Proper instruction is required. Climbing equipment is for climbing ONLY. Your safety is your responsibility. Climbing gear is NOT returnable.
Product Specifications
Lengths: 5" (12.7 cm)

Weights: 5" - 2.7 oz. (79 g))

Strength: 22 kN (4950 lbf)

CE/UIAA certified