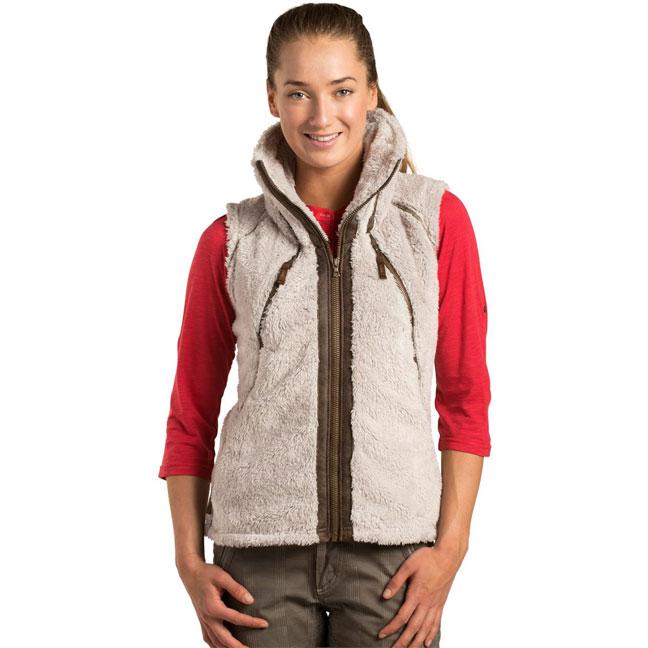 The KÜHL Flight Vest™ is built with 100% premium mid-weight Italian two-toned polyester fleece for soft, luxurious, performance. The result is a warm, luxurious, fleece with a soft plush feel and two-toned threads for depth of color that appeals to the senses on every level. A radically well designed hood that zippers out for warmth and beauty. Based on the successful jacket of the same name, this piece is destined to be a classic.
Vests are terrific for layering and temperature regulation during activates and are a perfect addition to the wardrobe for shoulder season and cool summer nights or early mornings. When you're planning an active day and know you'll be warming up as you exercise, a vest will help you start out the day with core warmth and allow you to peel off that extra layer later in the journey. It also packs up and stores away with less bulk.
Fabric: main body: 100% Polyester
Fabric Construction: 12.7 oz./sq. yd.; 430 GSM
Extremely soft and luxurious Italian Fleece with vintage micro suede accents
Core dyed for greater depth and color
Stow away hood zips into collar
Four zip pockets

This fabric is a premium, soft, looped fleece fabric from Italy. How you wear and treat this luxurious garment will affect the life of the fabric. While this fleece is a performance, wicking, quick-dry material, you must take care to prevent the fabric from matting. In cases of constant use, such as driving with a seat belt or backpacking, you may want to consider the effect on the life of the fabric. Matting could occur, effecting the loft and appearance of your Flight Jacket. Remove your jacket when wearing a shoulder harness for your seat belt or backpacks to preserve the premium soft Italian fleece.