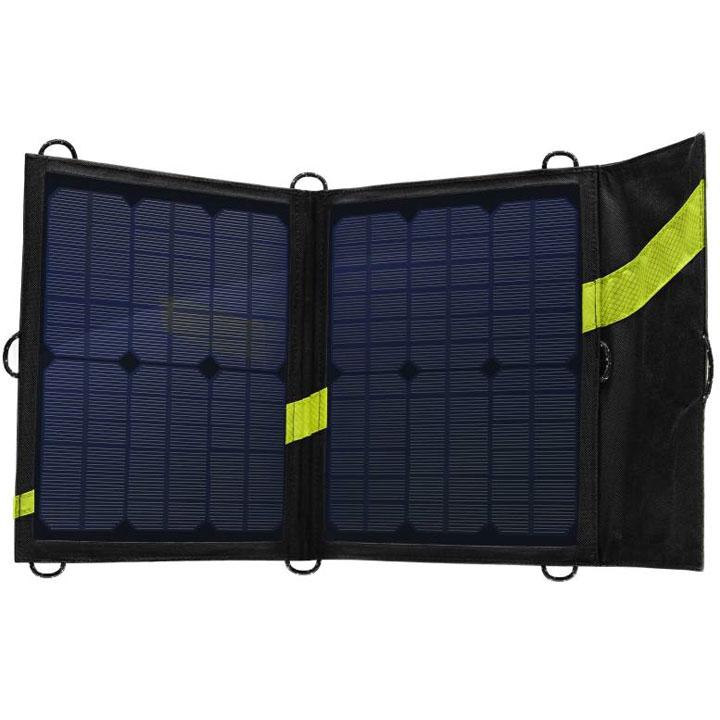 Goal Zero Nomad 13 Solar Power
Keep your phones, cameras, even tablets charged with the power of the sun. Use with a Goal Zero Portable Power Pack to charge your gear and devices day and night. Battery life won't be a problem with the Nomad 13 Solar Panel.
Solar Capacity: 13W
Power Output: USB
Ideal for: Sherpa 50, Yeti 150, Smartphone, GPS, Headlamp
Weight: 1.6 lbs.
Chainable: Yes
Cell Type: Monocrystalline
Powering
WHAT CAN THE NOMAD 13 SOLAR PANEL CHARGE?
The Nomad 13 will directly charge most USB and 12V devices. Most handheld USB devices, include: Cell phone, smart phone, GPS, MP3 player
WHAT GOAL ZERO PRODUCTS WORK BEST WITH THE NOMAD 13?
Goal Zero Switch 8 Recharger, Guide 10 Plus, Sherpa 50 Recharger, Rock Out Portable Speaker, Guardian 12V Charge Controller.
CAN I USE THE USB AND 12V PORTS TO CHARGE DEVICES SIMULTANEOUSLY?
Yes. The Nomad 13 will split the incoming solar power between the two ports to charge devices simultaneously. Some devices may not be compatible.
Prop 65 A (General): This product contains chemicals known to the State of California to cause cancer, and birth defects or other reproductive harm.
https://mtn-sports.myshopify.com/pages/prop-65-frequently-asked-questions