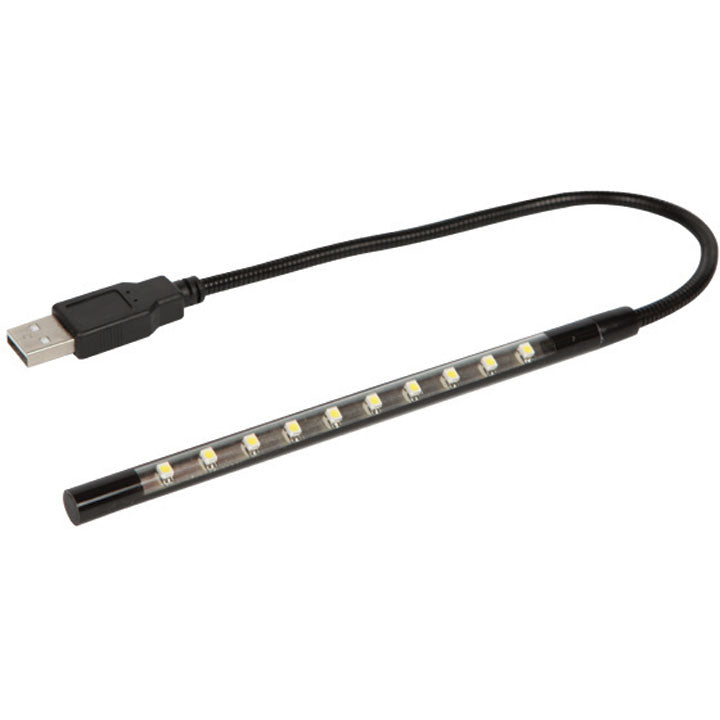 Goal Zero Luna Touch LED Light
The Luna Touch is a 1 watt USB stick light that is handy to illuminate anything from a keyboard to tent. Turn on/off the Luna Touch by simply touching the end. The Luna Touch's low power draw makes it a long lasting light solution. Powered from any USB port or perfect when used with a Goal Zero recharger or power pack.
Lumens: 50
Weight: 1.6 oz (45.4 g)
Power Output: 1W
Power from: USB Port
Rated use: 20,000 hours
Product Specifications:
Style: 14104

Weight: 1.6 oz (45.4 g)

Dimensions: 18 x 0.34 in (472.4 x 8.6 mm)

Operating Temp: 0-140 F (-18-60 C)

Warranty: 12 months
Power Details:
Light: 10 white LED's, 0.7W total

LED Rating: 50 Lumens, 400K LED

Power Port (input): USB plug, 5V, 0.15A (0.7W max)

Compatibility: Plugs into any USB port and adjusts for reading light at any angle.

Chainablity: No
Prop 65 A (General): This product contains chemicals known to the State of California to cause cancer, and birth defects or other reproductive harm.
https://mtn-sports.myshopify.com/pages/prop-65-frequently-asked-questions