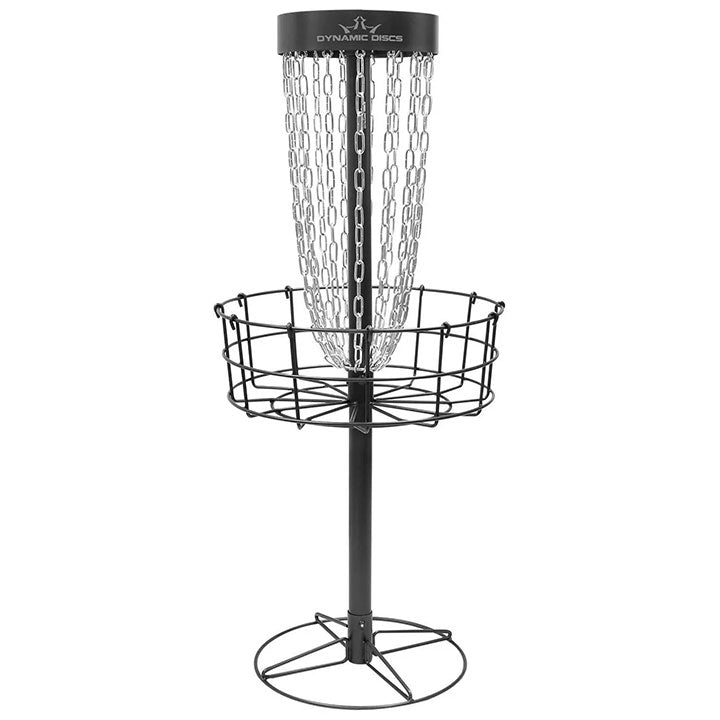 Dynamic Discs Marksman Basket
The Marksman by Dynamic Discs will make you a better putter. Period. It will force you to focus while putting and have a more repeatable putt. It will give you more confidence and sharpen your mental game. It will take strokes off of your score. If you want to get better, get the Marksman.
Color: Gunmetal
The Dynamic Discs Marksman Basket features 15 chain sets. These chains are zinc coated.
The rest of the Marksman Basket is electrophoresed first and then powder coated for extra protection from natural elements.
The Dynamic Discs Marksman Basket is easy to carry in a cars trunk because the pole is made of two parts.
The Dynamic Discs Marksman Basket has tension screws for increased stability and welded nuts for easier assembly.
Shipping for this basket is FREE to the continental United States.
*Please note: If this basket is returned for any reason other than a defect, the buyer will be refunded or credited for the original purchase price minus the original shipping cost paid by Dynamic Discs.