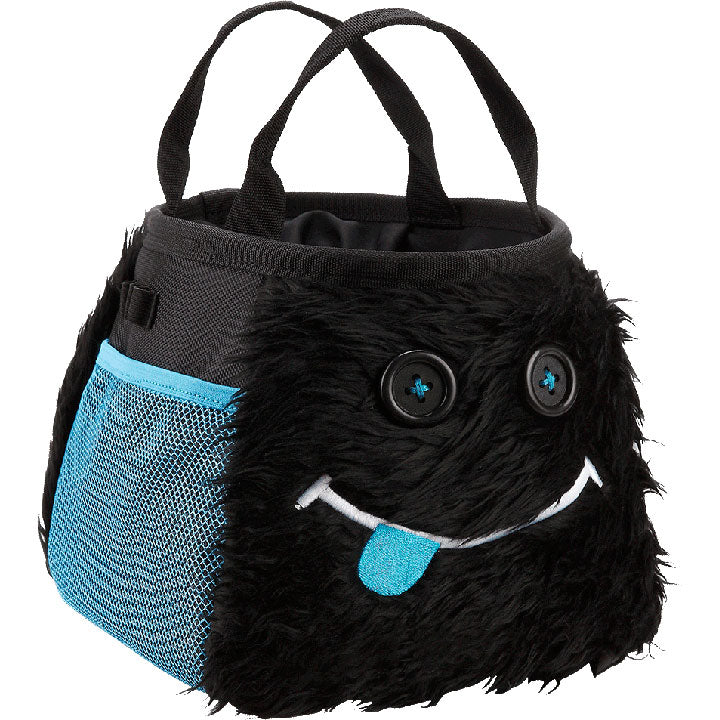 Hey Champ, don't be fooled by my relaxed nature. I am all about bouldering. Innovative technical features, like my dirtproof base pocket for your boulder guide, or my extra steady shape for a firm stand, leave no room for misinterpretation.
22 CM WIDE OPENING
CLOSES NICELY IN THE CENTER
MULTIPLE BRUSH HOLDERS AND POCKETS
STEADY CONSTRUCTION. WON'T TOPPLE OVER
TECHNICAL INFORMATION: Only the best for the 8BPLUS Boulder Bags. Blessed with high-quality ripstop material on the outside, the tame giant shows his soft spots on the inside. The soft pile lining helps for ideal chalk distribution, while the huge round access enables effortless chalking up to above your elbows (if so wished). Built with a steady shape for stability as a prime goal, it will be even sturdier once you insert your boulderguide into the zippered base pocket. Almost nothing will knock this Boulder Bag over then. Of course all 8BPLUS Boulder Bags come with a centered cord closure, so they will keep it's great shape also when closed.
DIFFERENT BY CONSTRUCTION:
MATERIAL: Fur (artificial), Ripstop
LINING: Fleece (100% Poly)
WEIGHT: 400 gram
FEATURES: 3 pockets, 4 brush holders, Drawstring closure