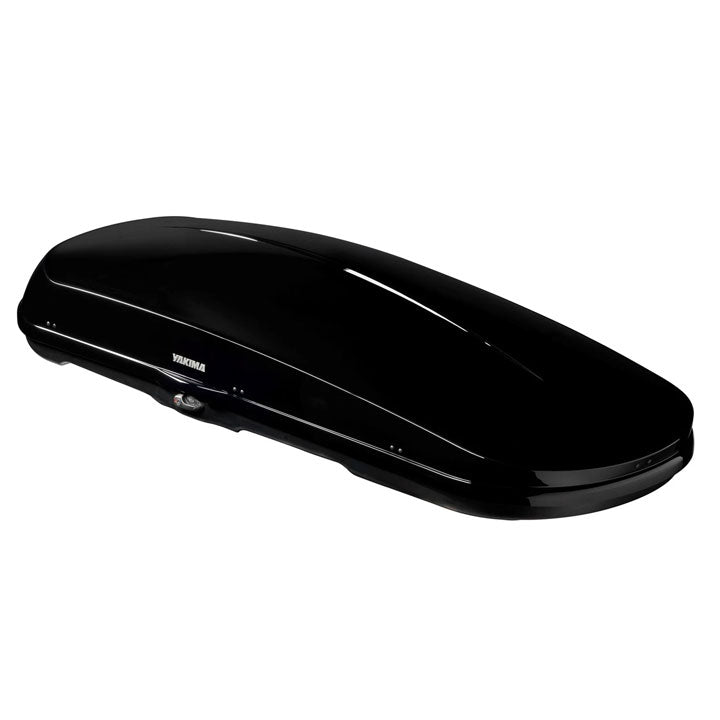 Yakima Grand Tour 18 Cargo Box
For those who like to travel in style, GrandTour elevates cargo box design with a premium, sleek look that doesn't sacrifice superior functionality or exceptional capacity. It offers best-in-class features like a torque knob that takes the guesswork out of a safe and secure attachment to your vehicle. That same knob is also fully removable, helping to take full advantage of the flattened interior floor for maximum internal usable space. The beautiful shape and automotive finish that compliments your vehicle make GrandTour the perfect addition to your next grand tour.
Standard installation available for free (for a limited time)
PRODUCT DETAILS
18 cubic feet of cargo space
Removable torque limiting knob ensures a safe and secure installation
Market-leading internal usable space with an unobstructed flattened floor provides more space for your gear
Optimized hatch clearance for better vehicle fit
Internal lid stiffeners for durability and easy open and close
Dual-sided opening for easy access on either side of your vehicle
Integrated interior tie-down points
SKS Locks included for added security
Distinctive automotive badging
Hauls gear for up to 4 campers; fits snowboards and skis up to 215cm

Made in the USA
Yakima cannot ship the GrandTour 18 to Alaska or Hawaii – please contact a local dealer.


PRODUCT SPECS
Weight: 60.50 lbs.
Dimensions: L 91.00 in x W 37.00 in x H 17.00 in
Minimum Crossbar Spread 24.00in
Maximum Crossbar Spread 39.00in