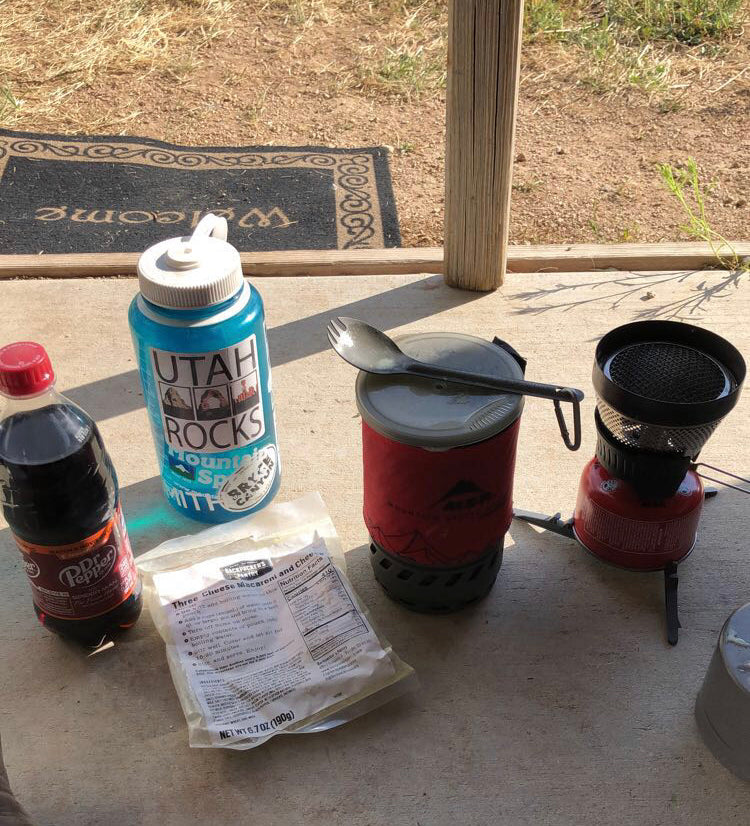 Gear Review: MSR Windburner Stove by Zach Koerth
Gear Review: MSR Windburner stove by Zach Koerth
Value rating:7
Durability rating:9
Overall rating:8
Location of test: Philmont Scout Ranch
Duration of test: 2 Months
Product name: Windburner Stove            
Product Brand: Mountain Safety Research (MSR)
Best use: Solo or duo cooking for backpacking in less-than-ideal weather
Sizes: Solo and Duo
The Full Review: This stove was with me almost every time I went into the backcountry as a guide. Even though I own multiple backpacking stoves, I always grab this one without thinking twice about it. Because the Windburner is windproof, unlike most stoves, it never struggled in windy conditions or poor weather. It is a very efficient stove and boils water very quickly. I also have the Windburner frying pan that works on the stove which means you can cook more than just mountain house food in the backcountry. The stove is also equipped with a regulator which means consistent performance at higher altitudes and in cold weather as well as good simmer control. The stove kit is very functional and robust and has lasted many, many backpacking trips. One of my only problems with it is that there is no piezo ignition which means you need to carry a separate lighter. I just use a small flint sparker that fits in the kit and has always worked.
Pros:
Windproof and regulated, two very important features in bad weather.
All the parts fit in the cup and store well in a pack.
Stove is very efficient meaning you carry and use less fuel.
Unique radiant burner means no direct flame (also great for warming hands in the morning)
Cons:
No built-in ignition
The bottom plastic cover can (and has) gotten jammed on the stove cup and cannot be removed without being cut off.
The insulating sleeve can get hot in spots.
Love it or leave it: Even though this stove has some flaws that would scare some people away, the fact that this stove is windproof and regulated means I will rarely take any other stove when backpacking.