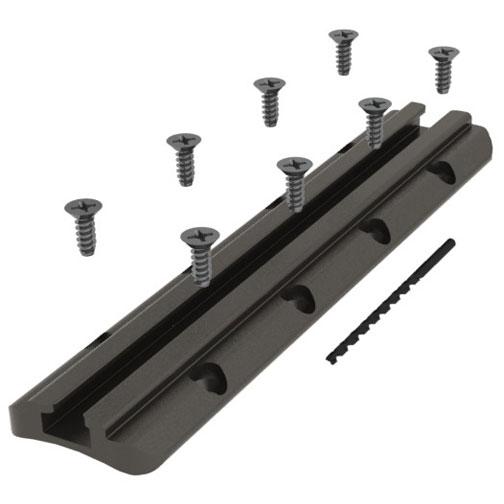 YakAttack Geartrac 8" GT 175
Add a whole new level of versatility to your kayak with GearTrac from YakAttack! GearTrac makes your kayak not only adjustable, but fully configurable, enabling you to change your setup from one outing to the next. Trolling for kings today? Fly fishing tomorrow? Shooting ducks next weekend? GearTrac gives you the ability to go from a fully rigged kayak fishing machine to a flat deck in minutes.
You'll never look at tracks the same way again. Of course you can attach to your kayak, but how about your milk crate? What about organizing your accessories in your truck or garage?
They are working hard on developing even more ways to use the GearTrac, and on new ways to attach it to some of the industry's most popular fishing platforms.
GearTrac. It's another way YakAttack is redefining kayak rigging.
Base Material:6000 series aluminum
Finish:Type III Hardcoat Anodize - Military
Color:Gunmetal Gray
Fasteners:#10 Stainless Steel thread forming screws
Weight:1/2 lb per foot
GT175 GearTrac, 1.75" Wide, 8" long
Includes GearTrac, Stainless Steel thread forming screws, and pilot drill bit

--------------------------------------------------------------------------