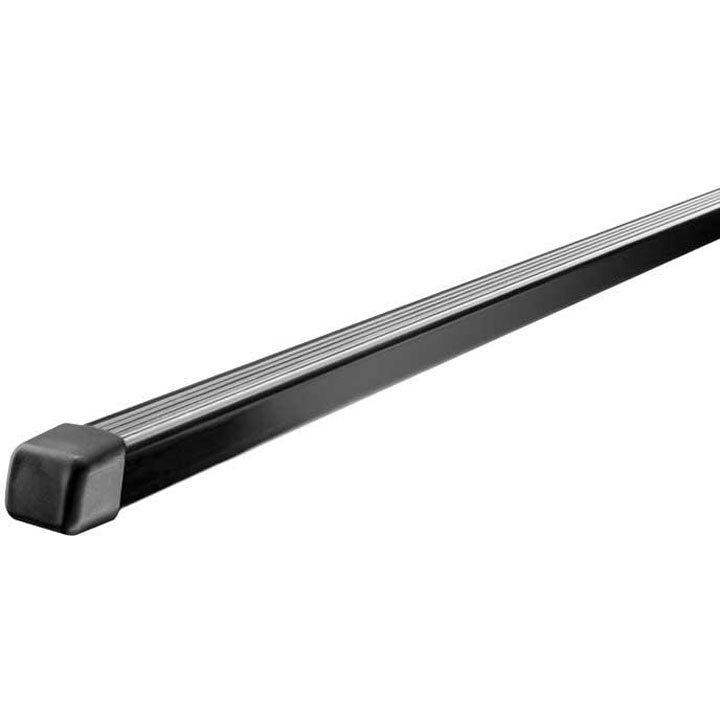 Thule 50" Square Load Bars (pair)
High-strength plastic-coated square steel load bar, attach to be mounted to standard Thule base rack feet.
Old style without groove.
Load bars attach to Thule feet and are positioned across the roof creating attachment points for Thule accessories. Bars are sold in multiple lengths. Use the Thule Fit Guide to find the right load bars for your vehicle.