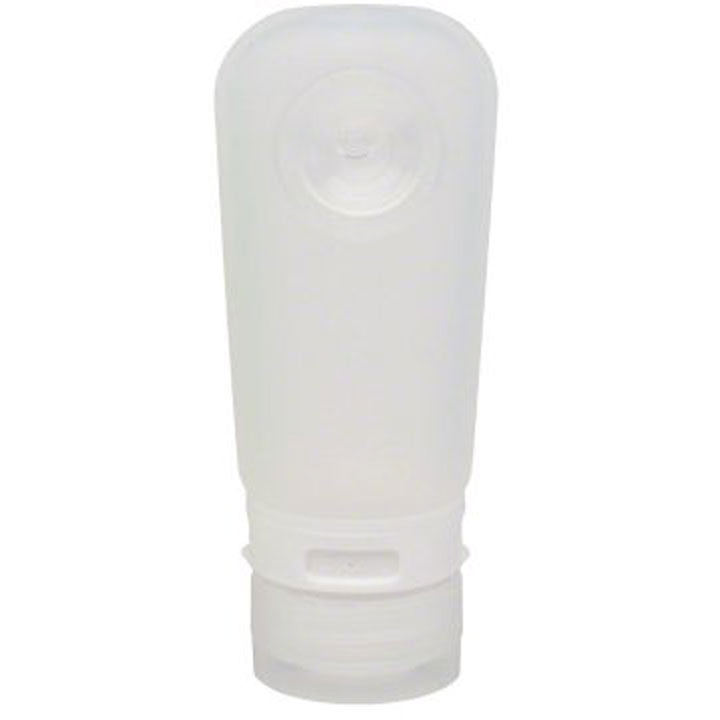 Humangear GoToob 2 oz. Medium
Typical travel bottles are hard plastic canisters that pay no attention to the human experience at hand.
GoToob is made from soft yet rugged silicone, so it's easy to squeeze and dispense the product right away. A special, "no-drip" valve helps the cap stay clean.
A window in the collar identifies popular contents. Rotate the window to "Soap", "Lotion" and more - tighen the cap to lock in the setting.
A large opening means it's easy to fill and clean your GoToob. The medium size features a handy suction cup for temporary hands-free access. The small size slips easily into pockets, bags, purses and other tight spots.
GoToob is approved for airplane carry-on, it's Food-safe (FDA) and is 100% BPA-free.
Cleaning: Tube and Collar: Dishwasher safe (top rack) Flip-cap: Hand wash in warm, soapy water.
Recommended for: Shampoos, Conditioners, Lotions, Suntan Oil, Liquid Soaps, Condiments (ketchup, cooking oil, etc.), Hand-sanitizer, Body wash, and many other low and medium viscosity fluids.
Not recommended for:Pressurized products like shaving gels/foams (in metal or hard-plastic cans),BioSilk detangler, Some essential oils, Hydrochloric Acid (duh).