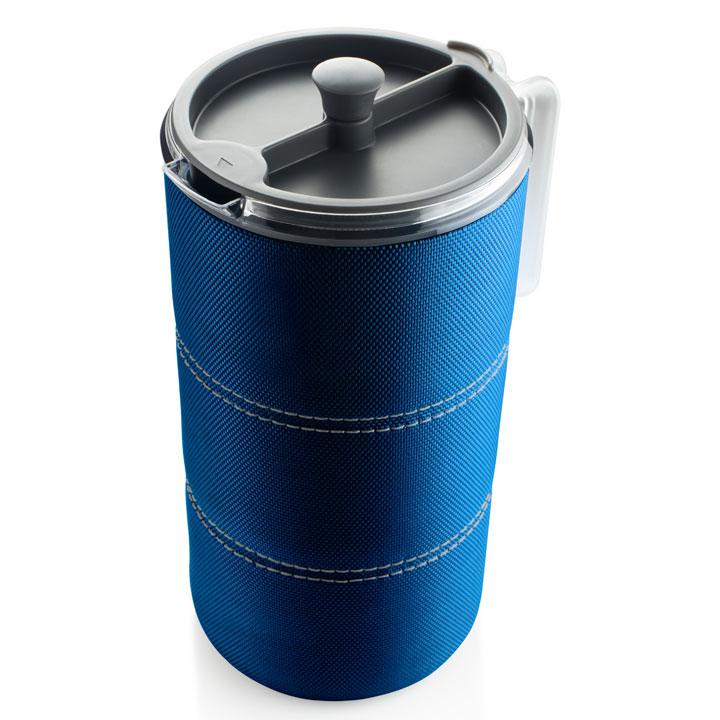 The 50 fl. oz. JavaPress brings the ease and familiarity of your home French Press wherever your adventures may take you. Be the hero of camp when you whip up several instant cups of morning bliss with this portable wonder. Lightweight, BPA-Free, and shatter-resistant.
Silicone ringed plunger design virtually eliminates "blow-by for the most flavorful, mud-free coffee or tea..
Double walled insulated lid holds in heat while brewing or serving..
Ballistic cloth covered foam insulated cozy..
BPA Free Carafe is lightweight and shatter resistant allowing you to enjoy French Pressed beverages anywhere..
Product Specifications
Major Dimension: 50 fl. oz.
Weight: 14.6 oz.
Dimensions: 6.20'' x 4.80'' x 9.60''
Material: Copolyester
Product Use: Car Camping
Includes:
50 fl. oz. Carafe w/Lid, Insulating Sleeve, Patented Plunger Mechanism